JH GBB Tournament - Saturday, December 10 Imperials play at 9:00 am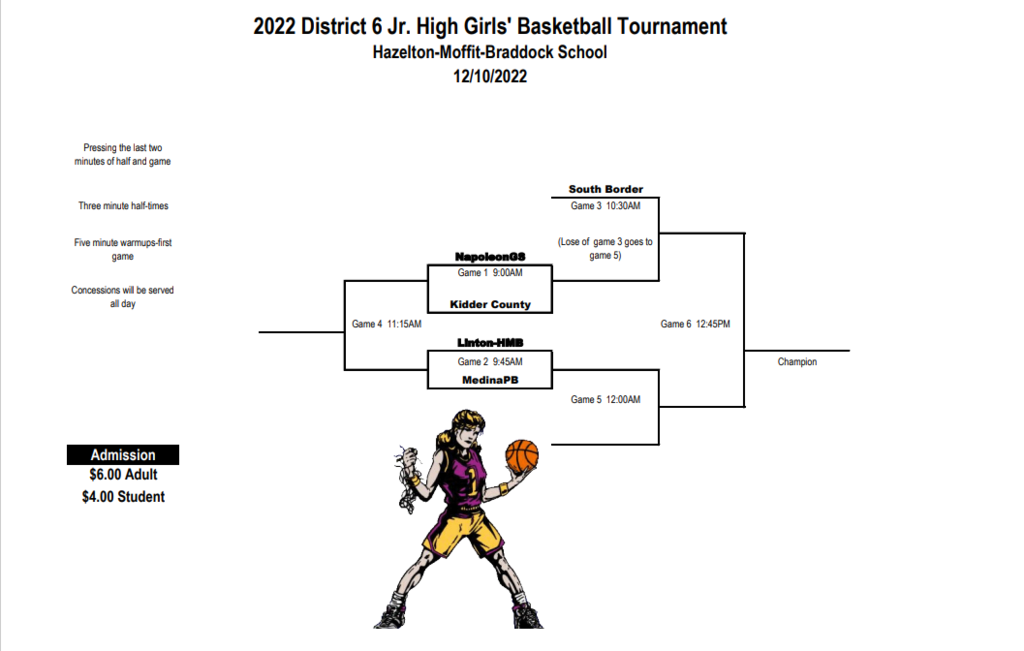 Congratulations to Teagan Erbele for reaching the 1,000 Point Club as an Imperial.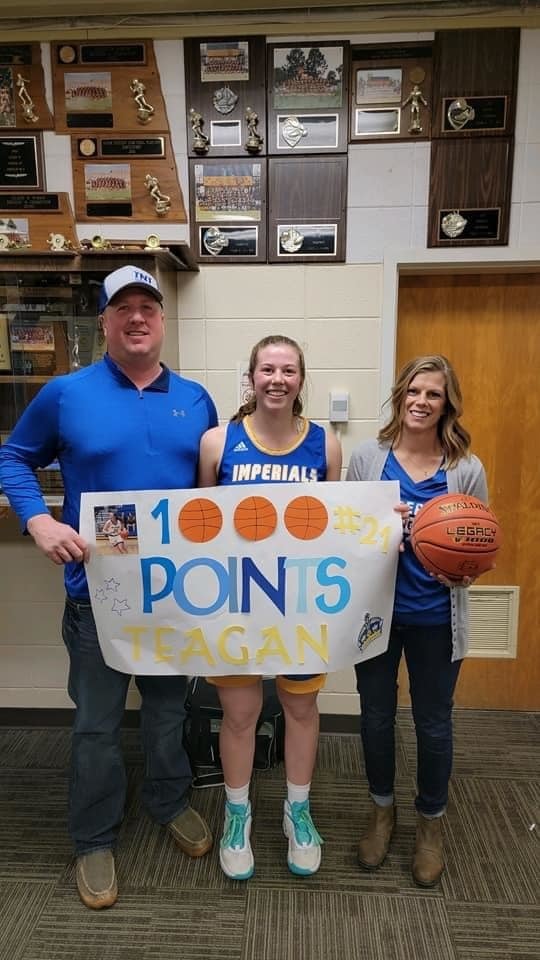 The Varsity Girls Basketball game @ Lisbon tonight can be watched at the following link starting around 7:00 pm: yourliveevent.com The JV GBB game can be streamed on the NFHS Network starting at 6:00 pm.

Imperials GBB will take on Ellendale on Thursday, December 8 in the Stutsman County Basketball Tournament at 4:30 pm.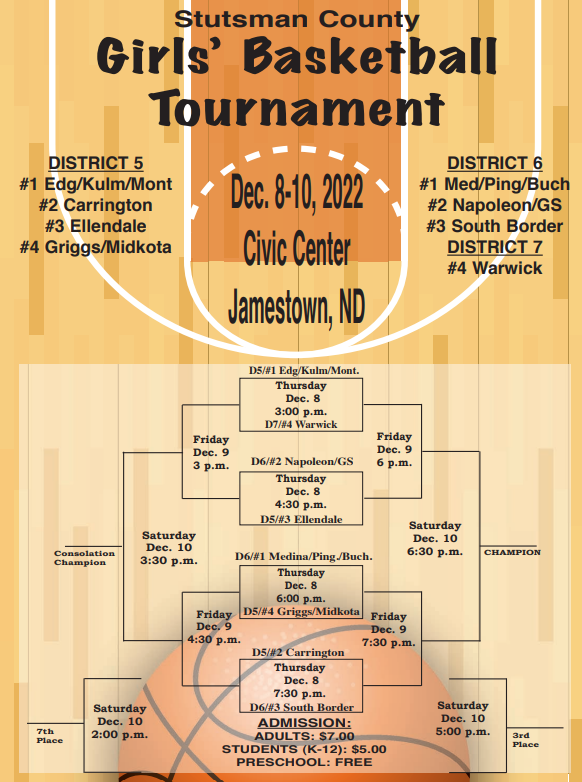 GB: NGS 55 Hettinger-Scranton 65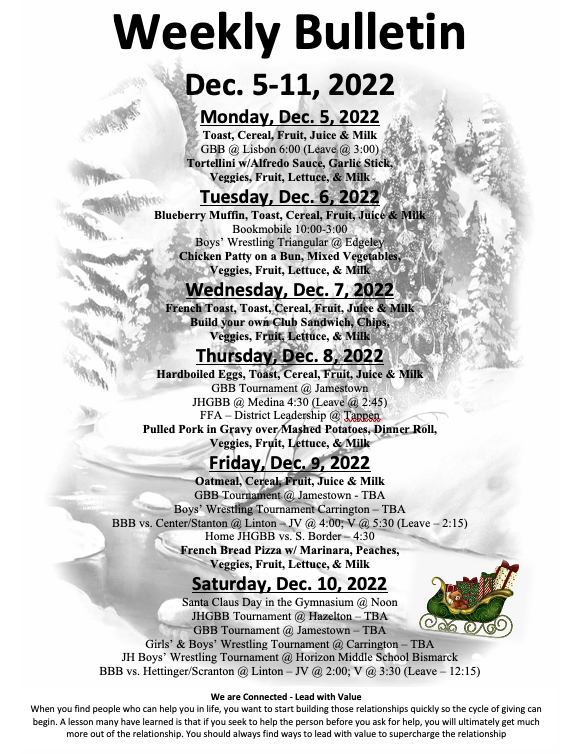 Here is our November Imperial Pride Board! All of these students showed excellence sometime this last month!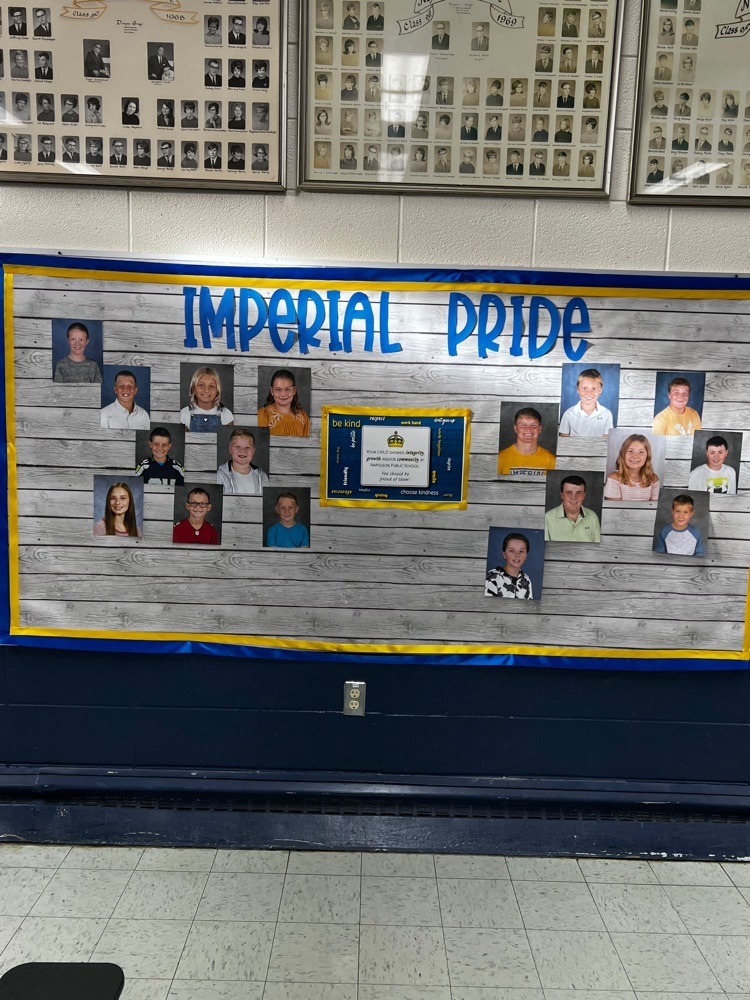 Napoleon High School drama and speech club will be selling Carmel apples once again on December 10 at Santa Claus day at napoleon high school. If you would like to pre order any apples please contact Autumn Horner. Price is $4 each. Also, we will be having a bake sale there as well. Thank you for all your support.

The Imperials GBB Team started their season this week with a 1-1 record. November 28 New Rockford/Sheyenne 53 Napoleon/Gackle-Streeter 45 November 29 Ellendale 43 Napoleon/Gackle-Streeter 47

Wrestling Cancellation The Wrestling Dual vs New Salem/Almont has been cancelled on December 2.

Mark your calendars! Napoleon's Christmas Concert will be December 20th at 7PM.
1st Grade Student of the Week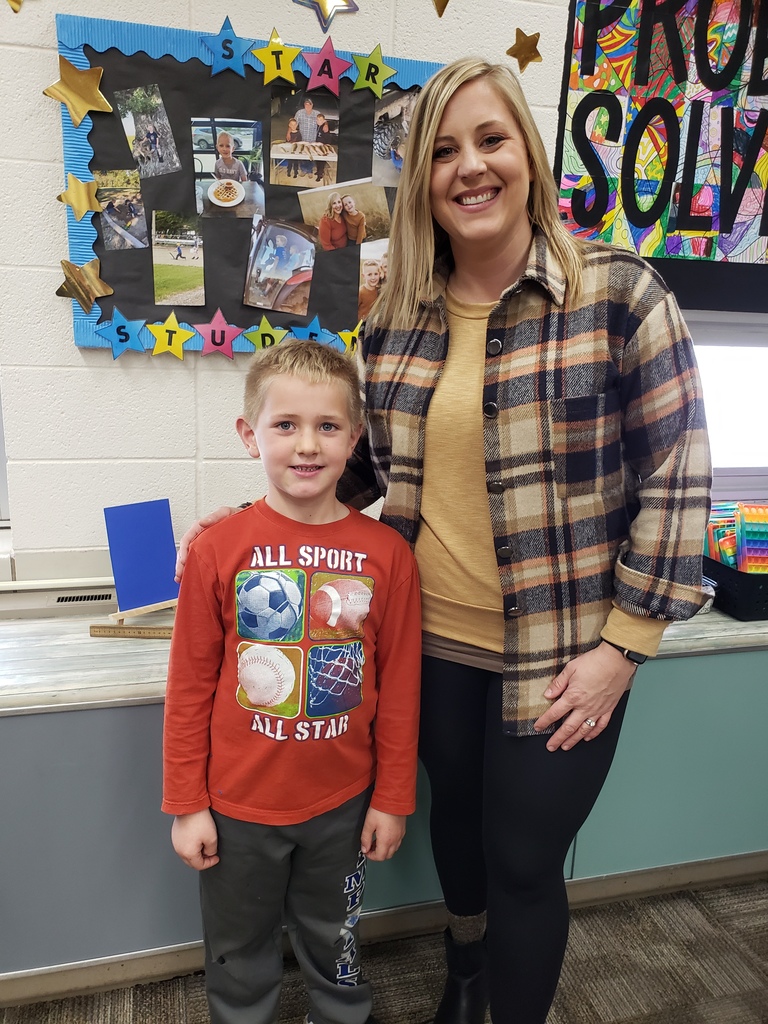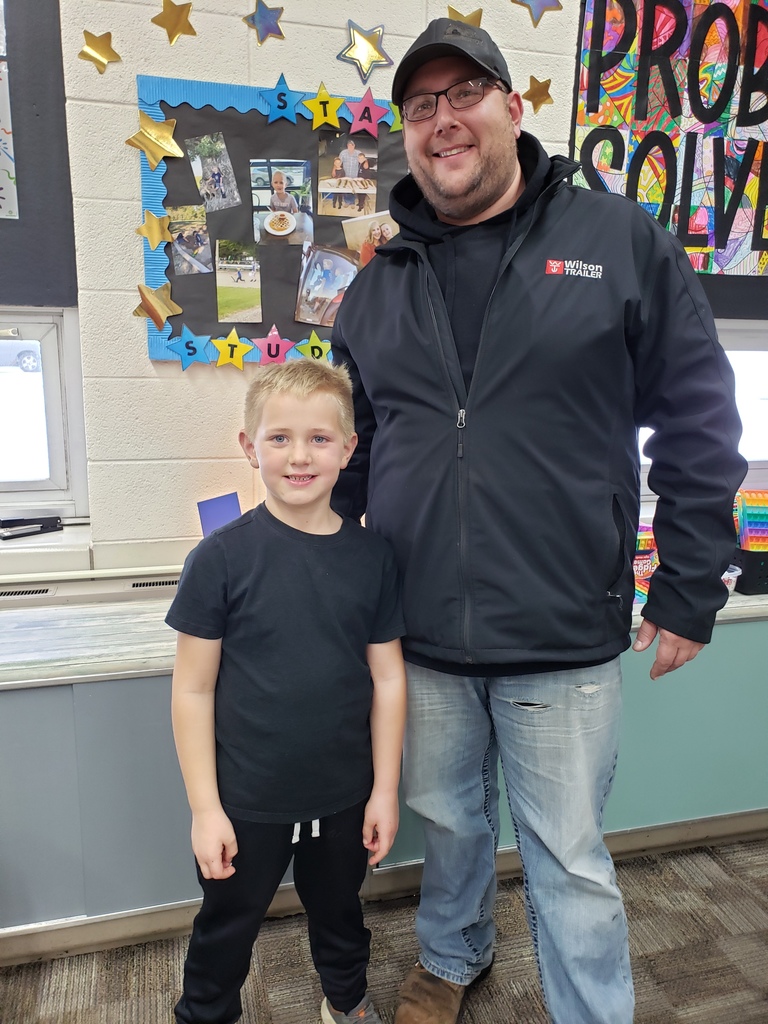 Varsity Wrestling Update: There will be NO dual on Friday, December 2nd with New Salem. The dual will not be made up.

Novmeber 28, 2022 Junior High Girls Basketball vs Linton/HMB will be played at 4:30 pm in Linton in the small gym.

Make sure the stop down at Stock Growers Bank to grab an ornament our 3rd Grade class made with gift item to donate for people in need this Holiday season! Great job giving back 3rd graders!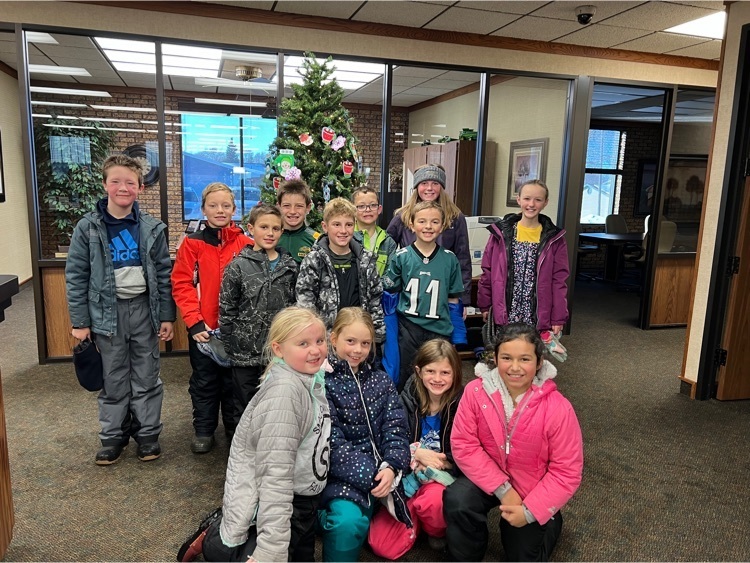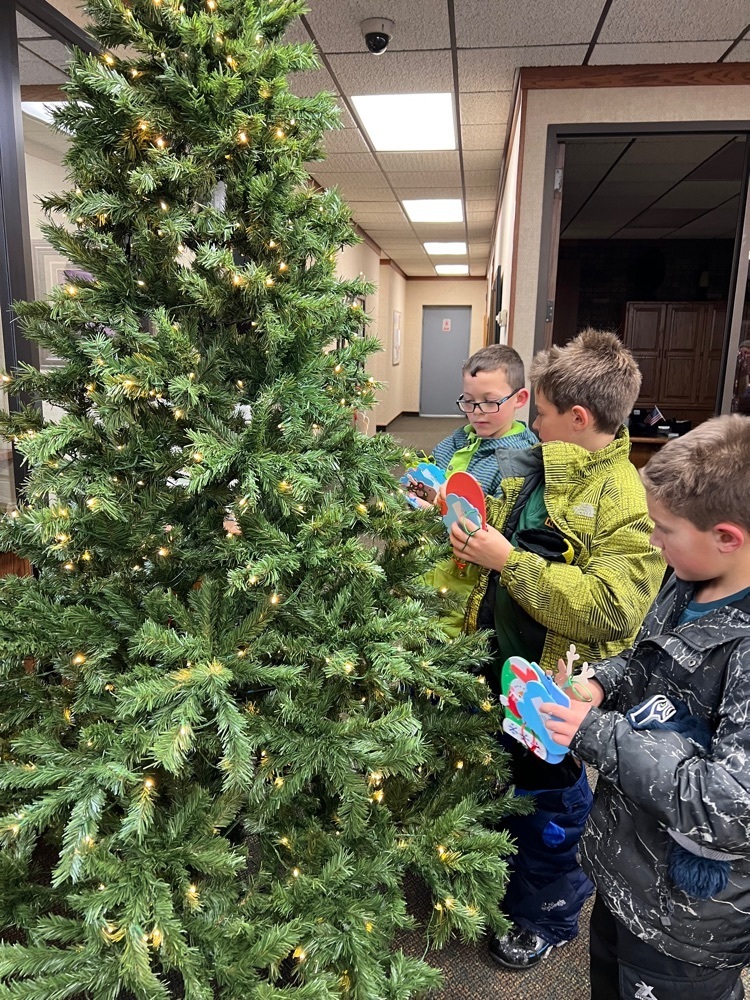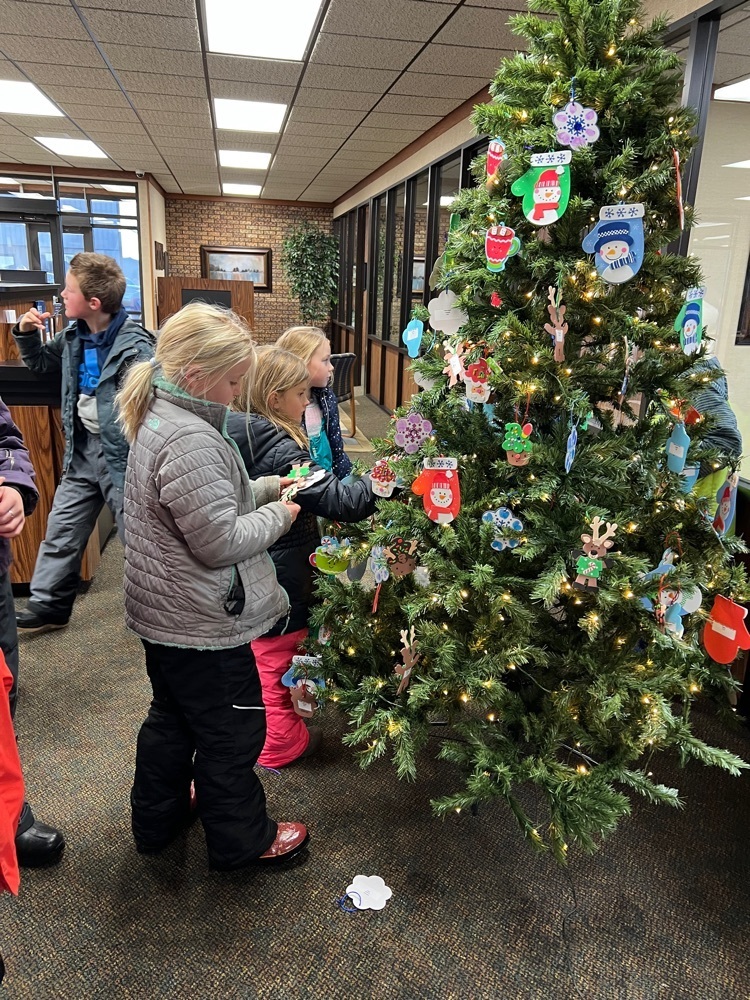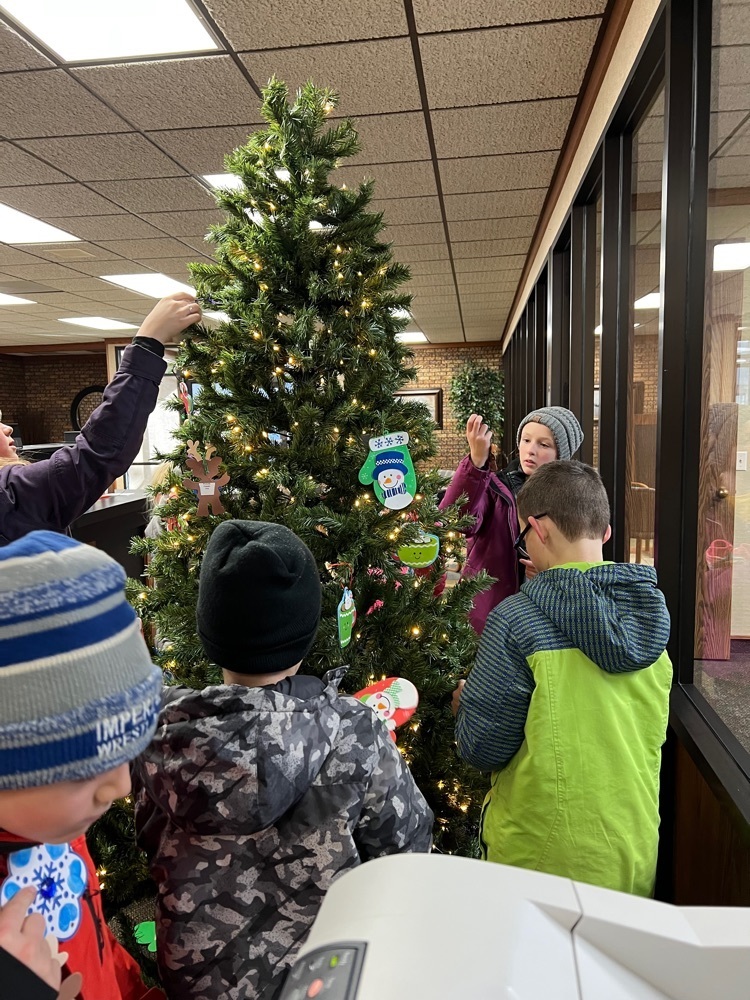 We have some new props in music!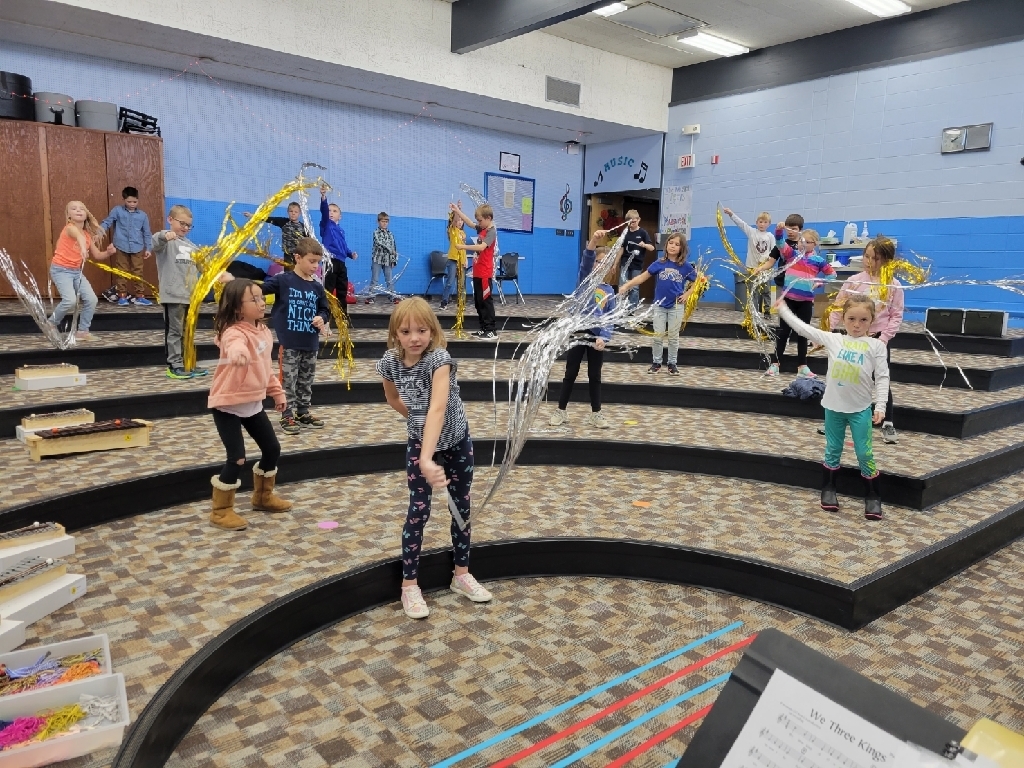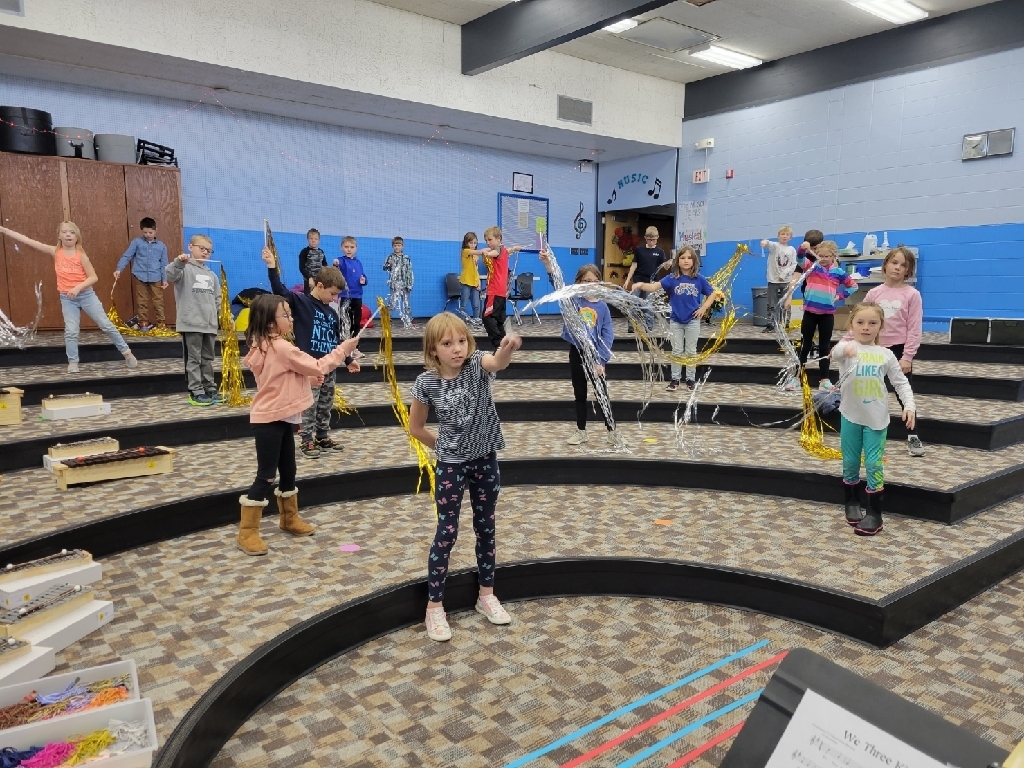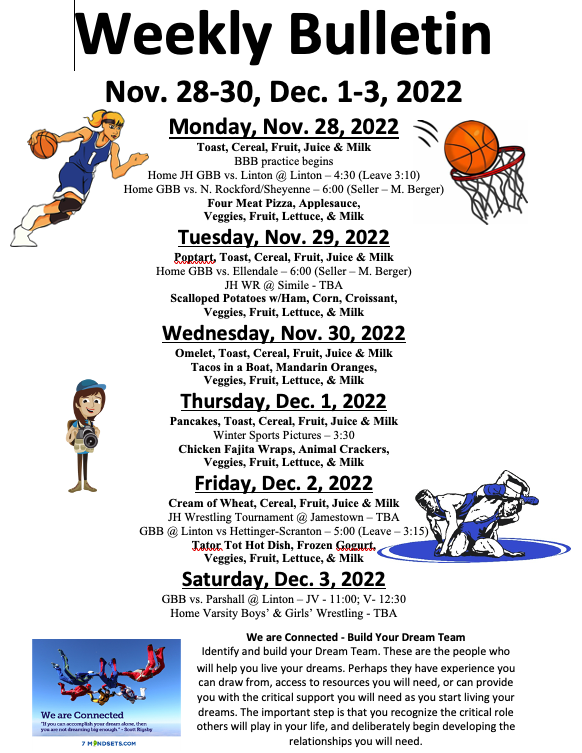 Thank you to all K-12 students that donated for the food drive. We were able to donate 485 items to the Logan County Food Pantry. The winners of the pizza party contest for collecting the most items was Kindergarten with 84 items and Juniors with 47 items.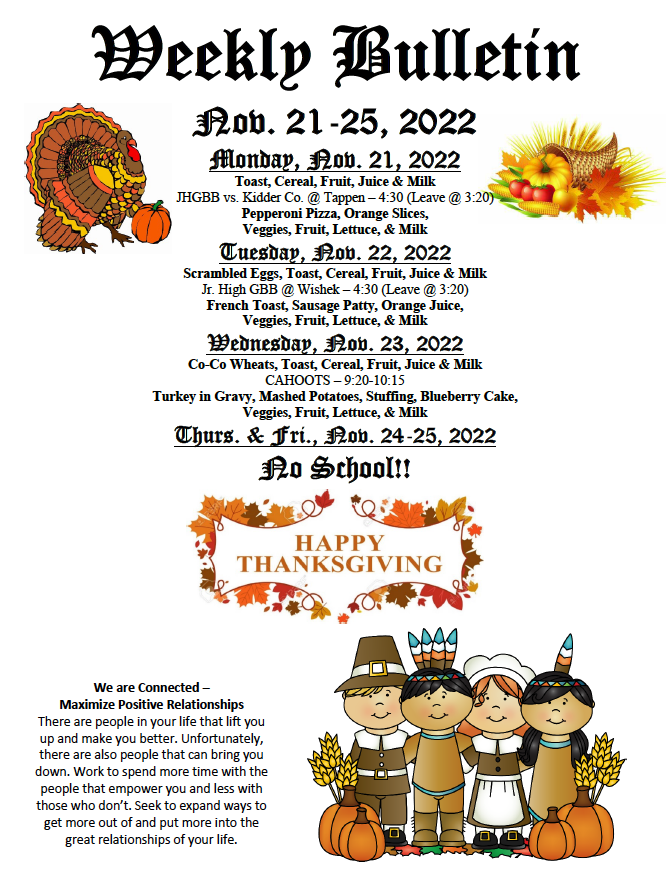 There are still school spirit bracelets available from Student Council. Cost is $10. They make great Christmas gifts! Stop by and see Mrs. Berger at conferences tonight to purchase one.