Students ended the day with a pep rally and coronation. Coach Kettering spoke about golf, Coach Ellison spoke about volleyball, and Coach McCleary spoke about football. Each class performed a skit. Following the football game this evening, students enjoyed a dance at the CC.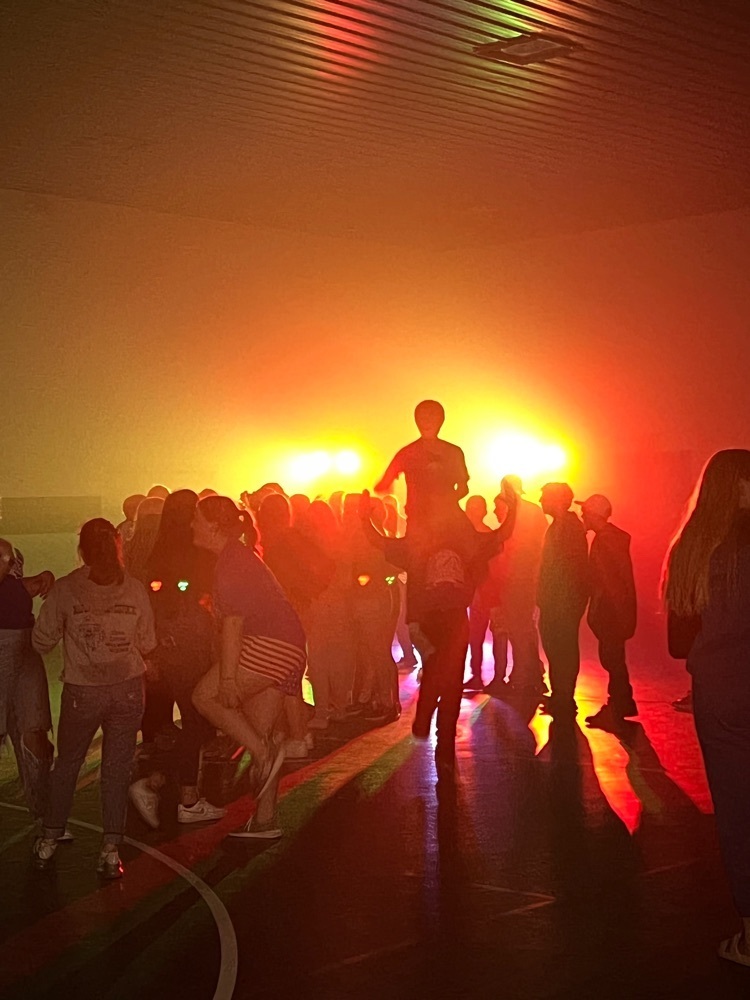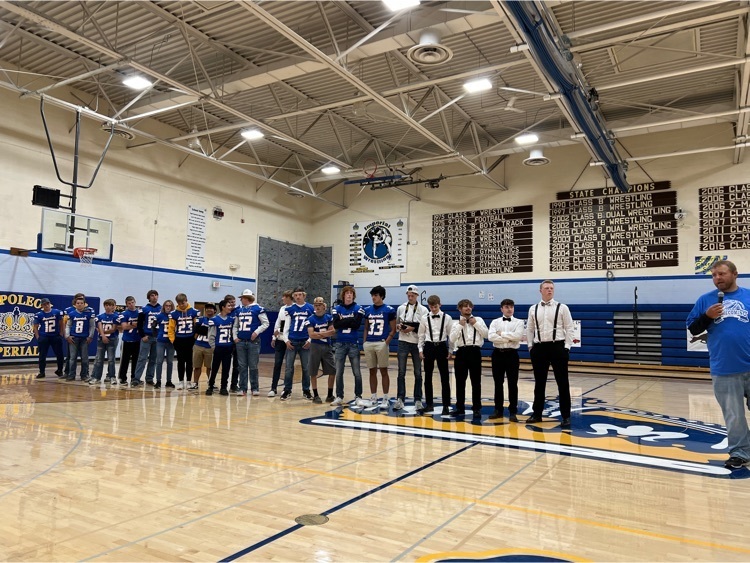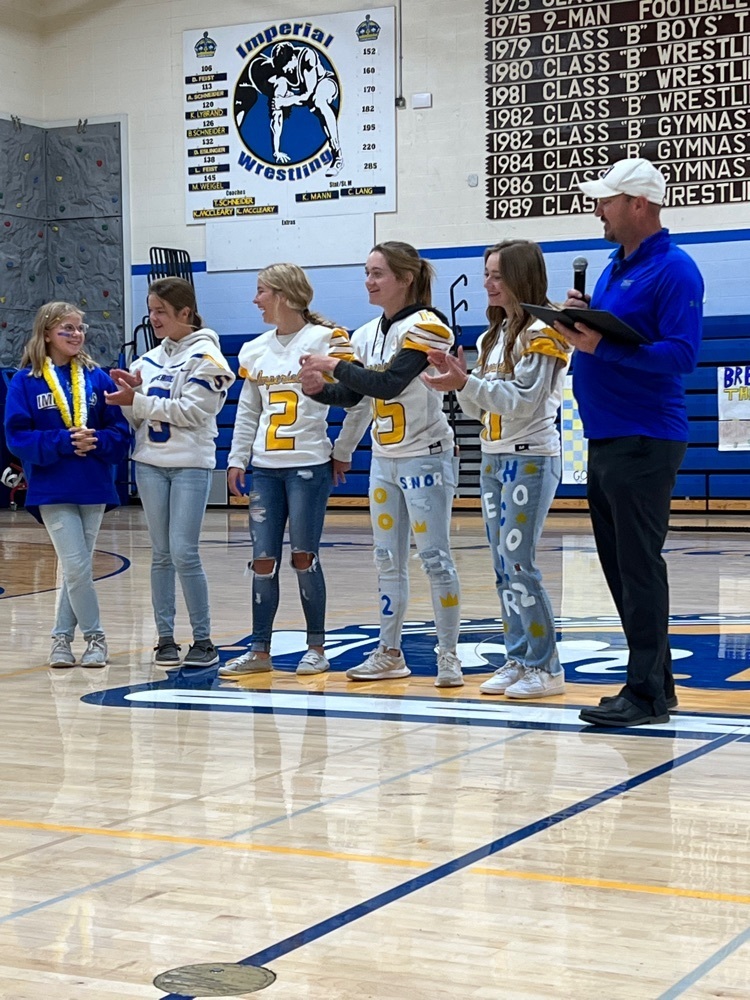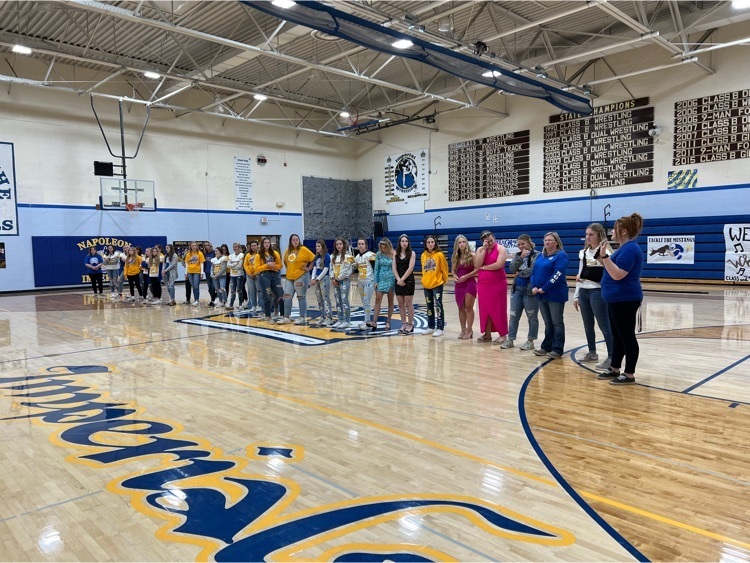 Congratulations to the 2022 King and Queen, Trenton Erbele and Amber Schmitt.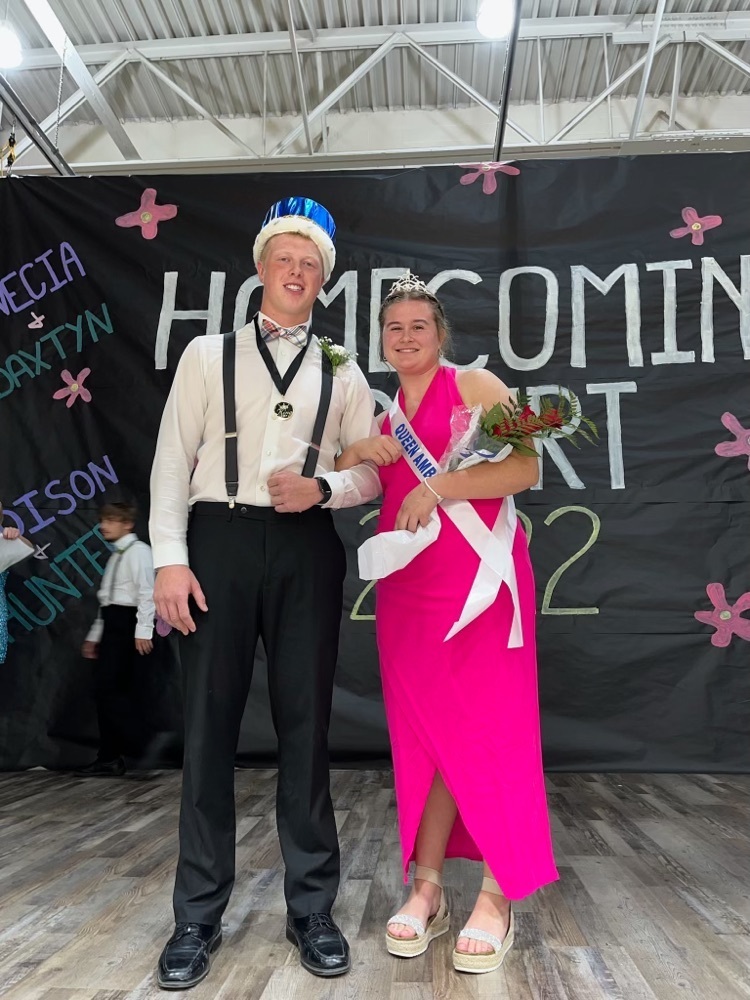 Homecoming festivities continued this morning with the seniors defeating the juniors in volleyball. Seniors also won over the teachers in a close game. Parade lineup starts at 12:30pm at the park with the parade starting at 1pm. The pep rally will follow the parade and coronation will be at 3pm in the high school gym.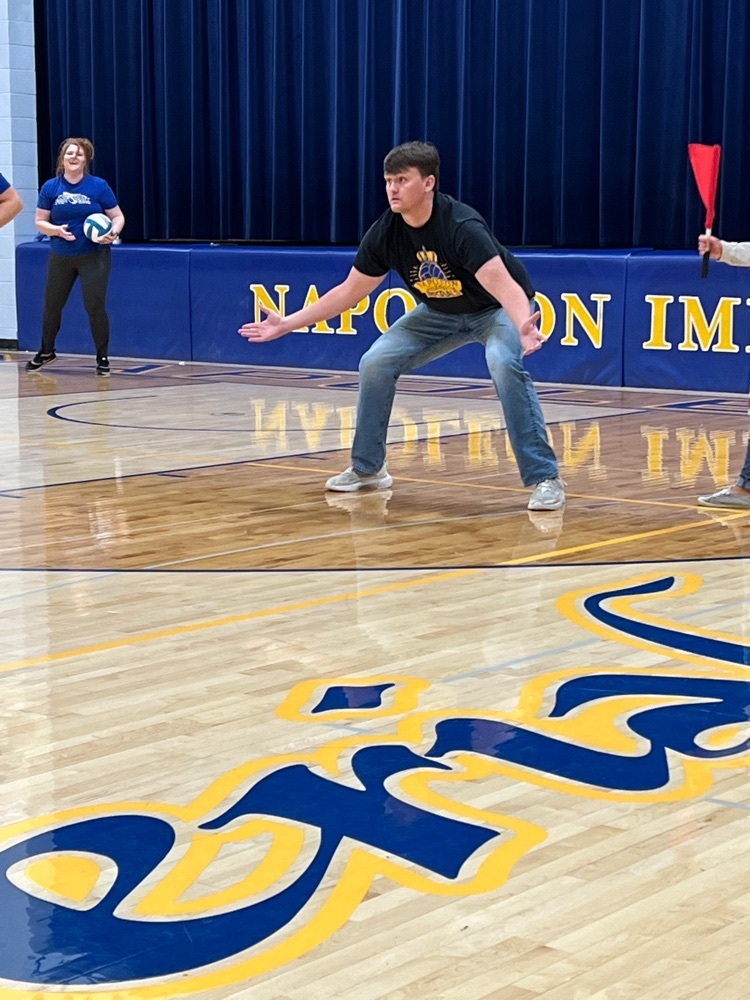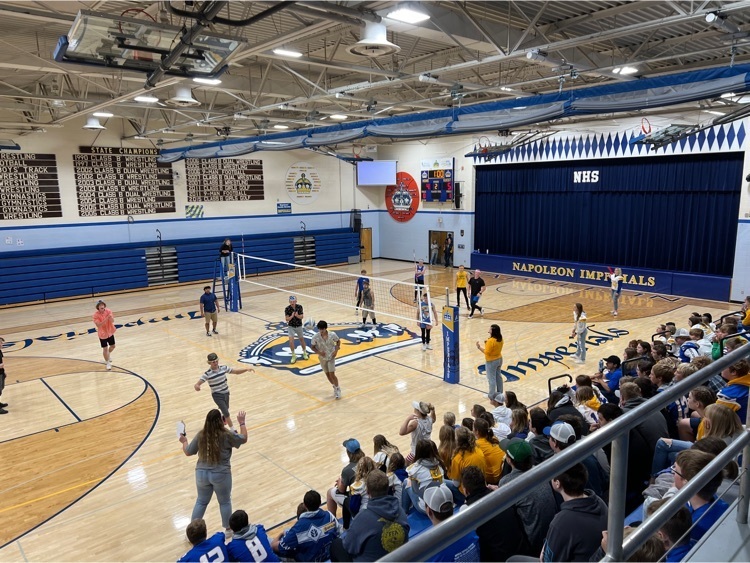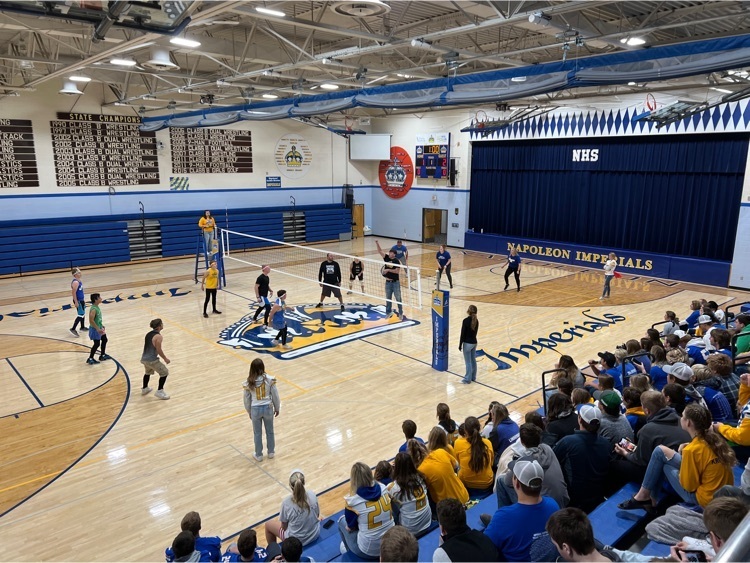 Weekly winners for the Volleyball raffle: 9-19 Karla Bitz $40, 9-21 Abreena Klitzke $40, 9-22 Tyler Fettig $40, 9-23 Gabe Erbele $100. Congratulations to the winners. Thank you for your continued support!
Homecoming festivities are in full swing with Powder Puff football.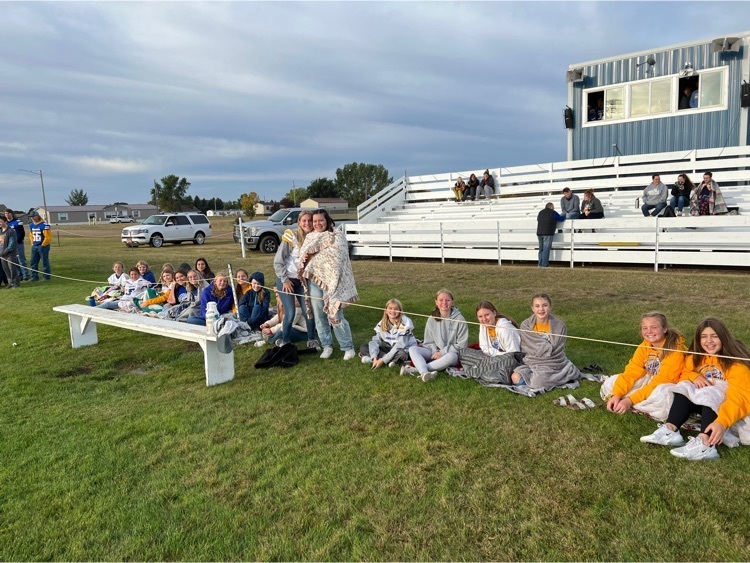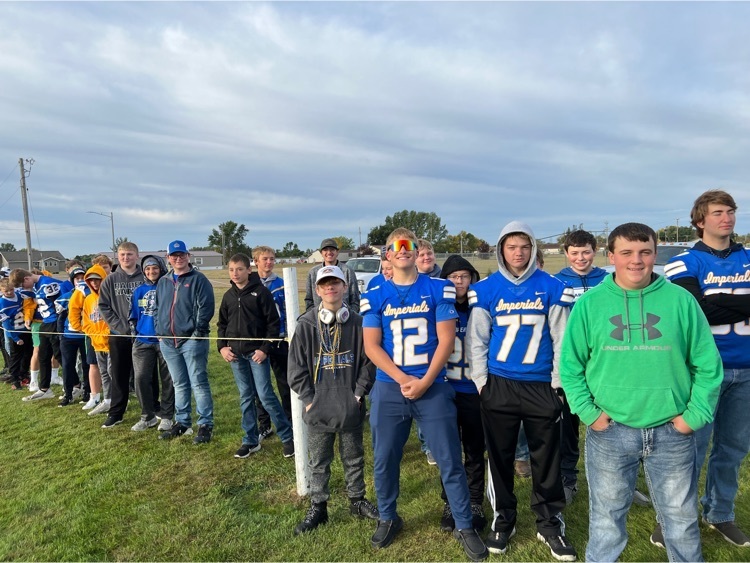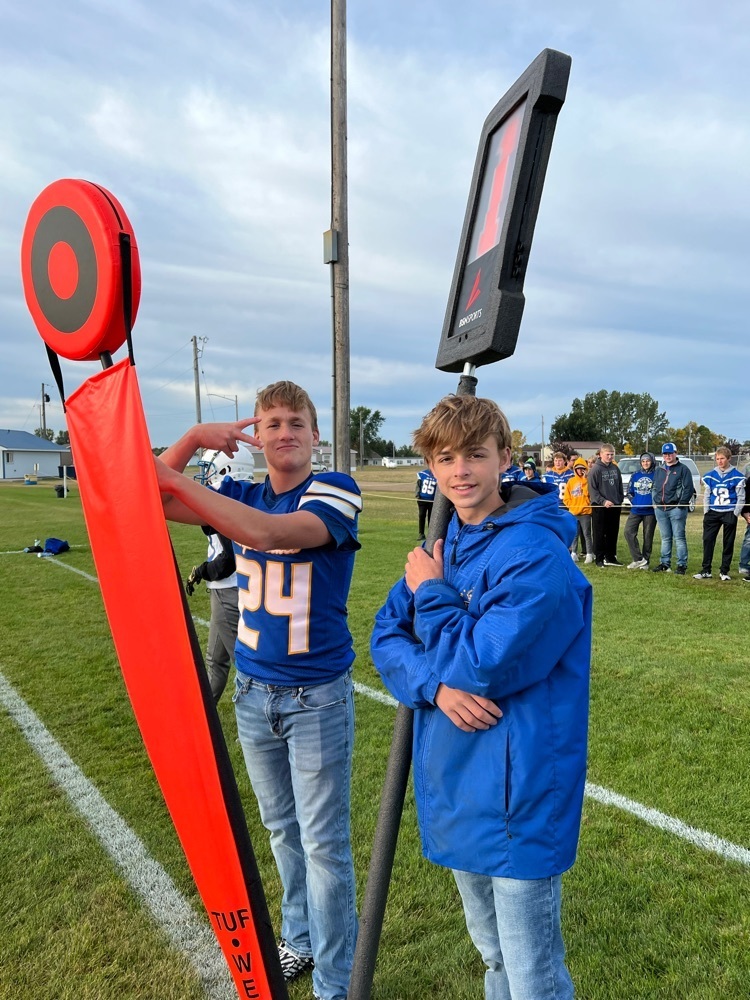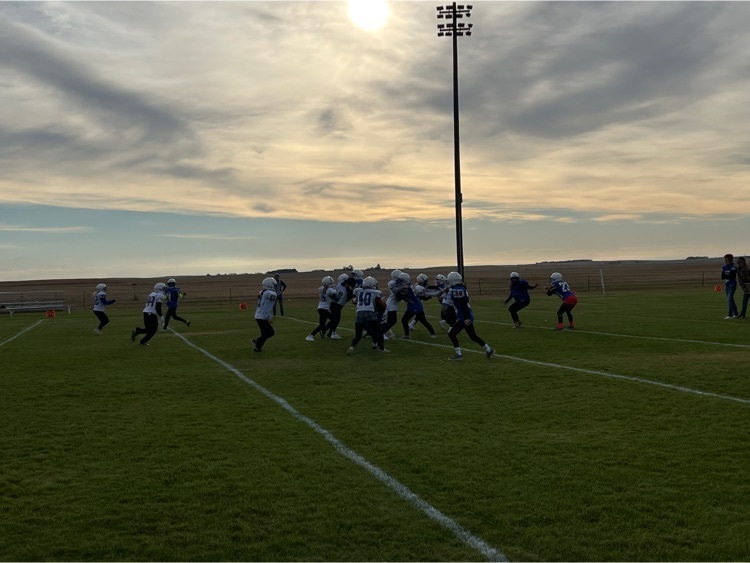 Thursday's dress up day was Dress to Impress/Dress to Unimpress. Today's challenge was telephone. Each class had to pass a message along the line of classmates. None of the classes ended up with the correct message.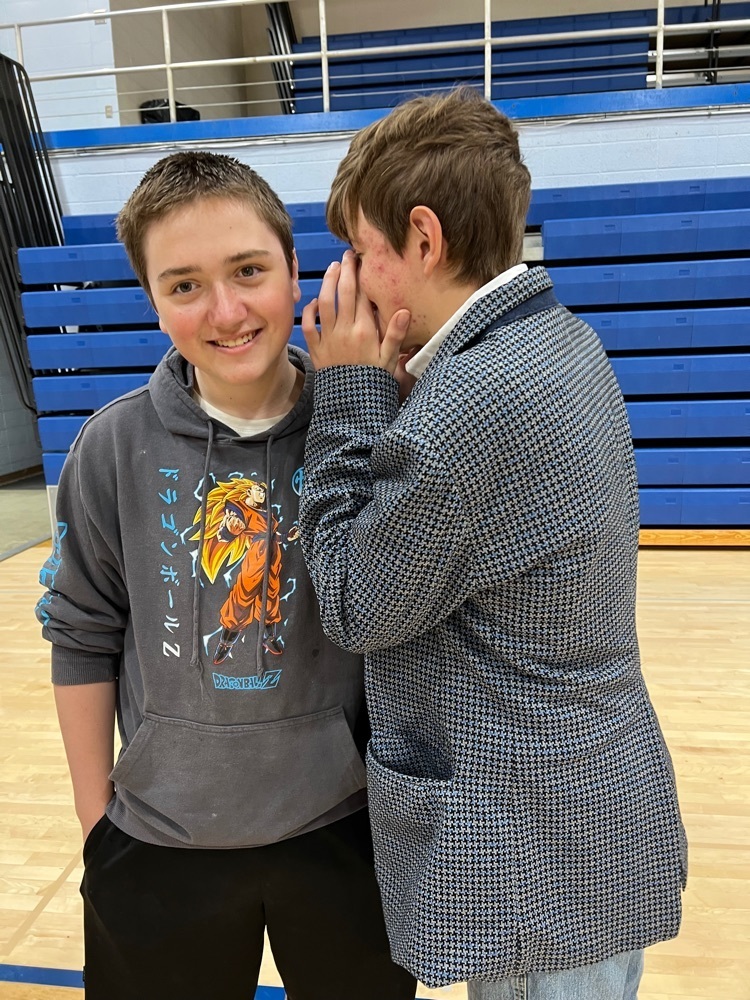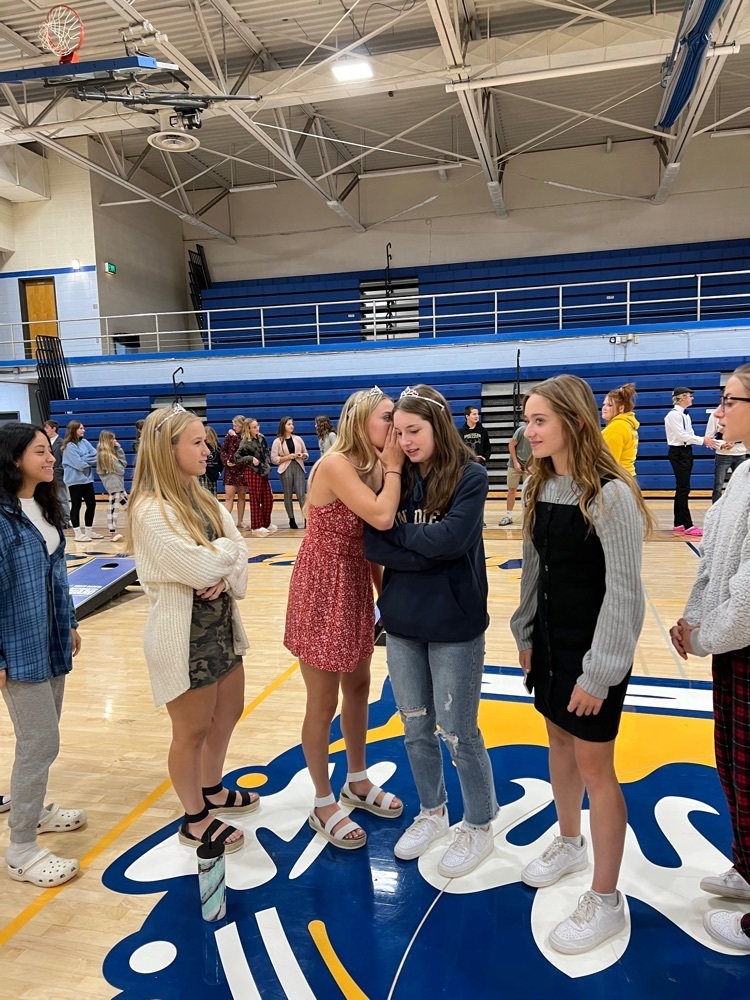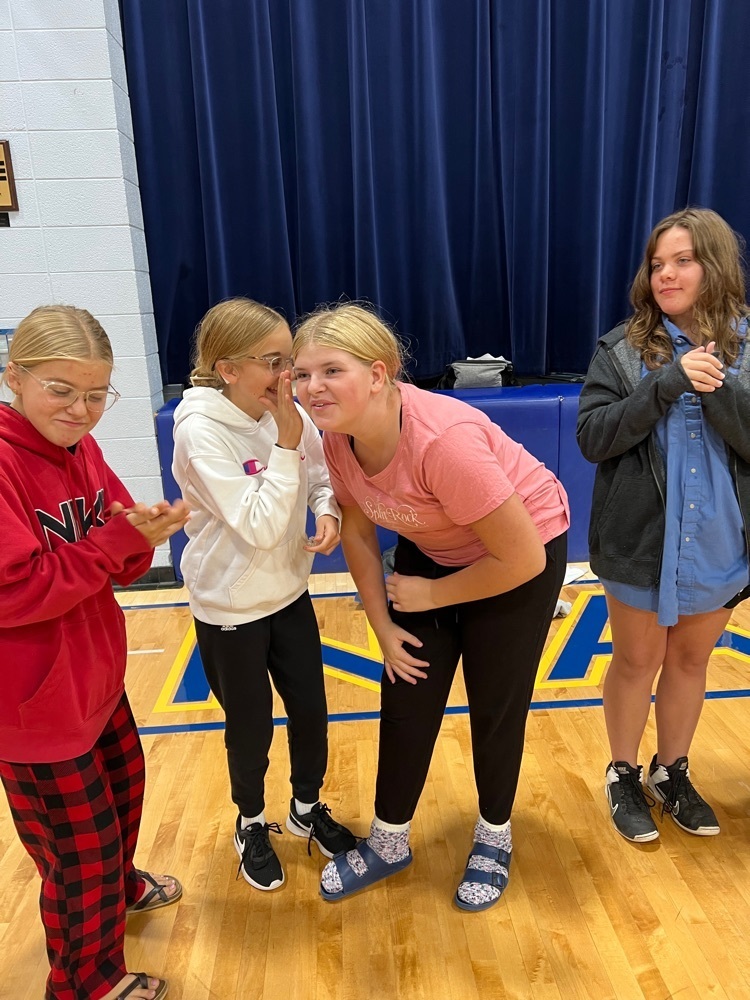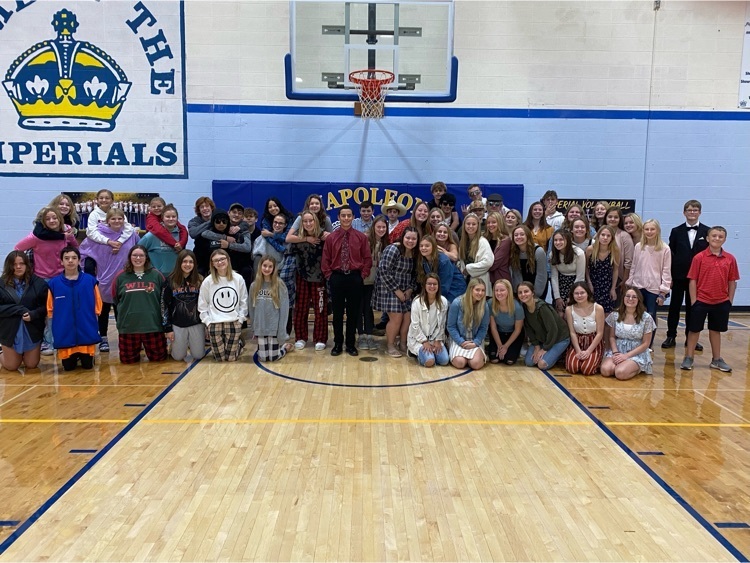 Yesterday's Homecoming challenge was the whipped cream challenge. Students had to catch a dollop of whipped cream in their mouth. Today's challenge required students to get a cookie from their forehead to their mouth without using their hands. Students also enjoyed the second round of the cornhole tournament today. Today's dress up theme was City vs. Country.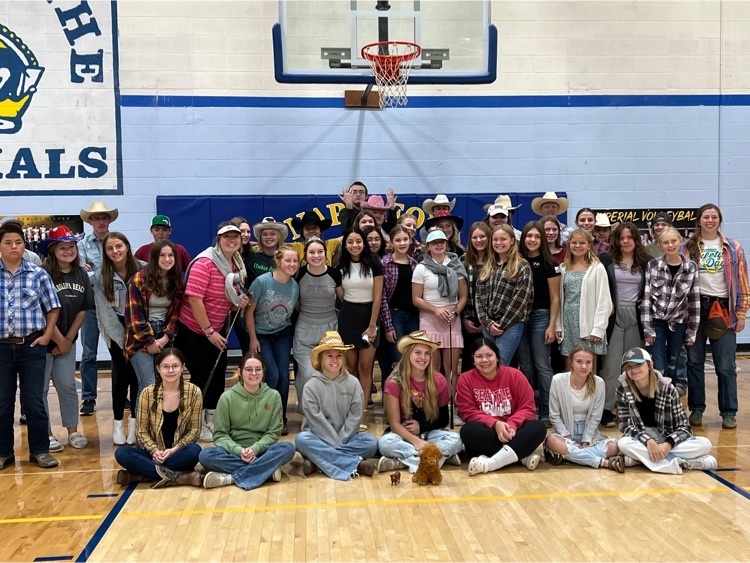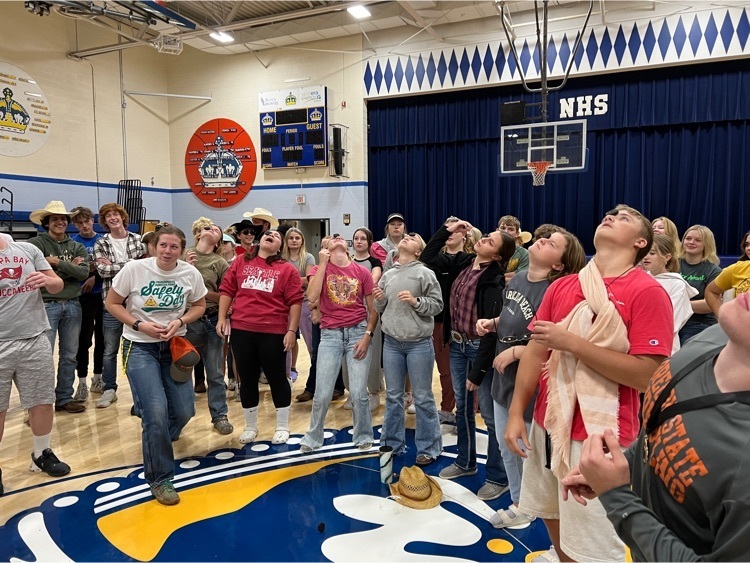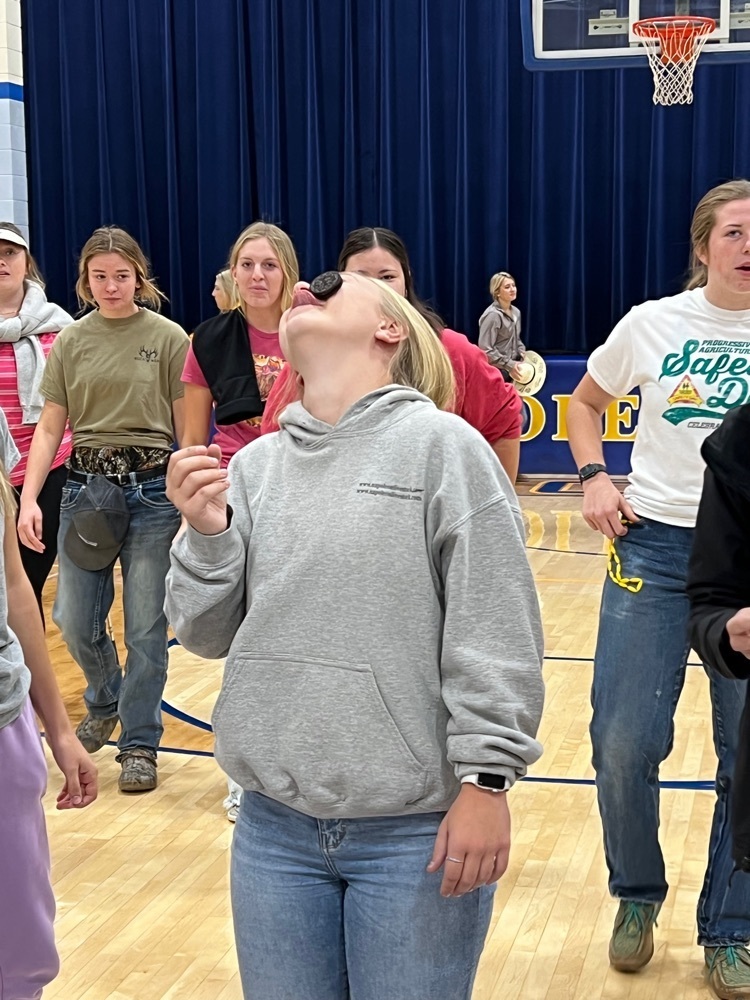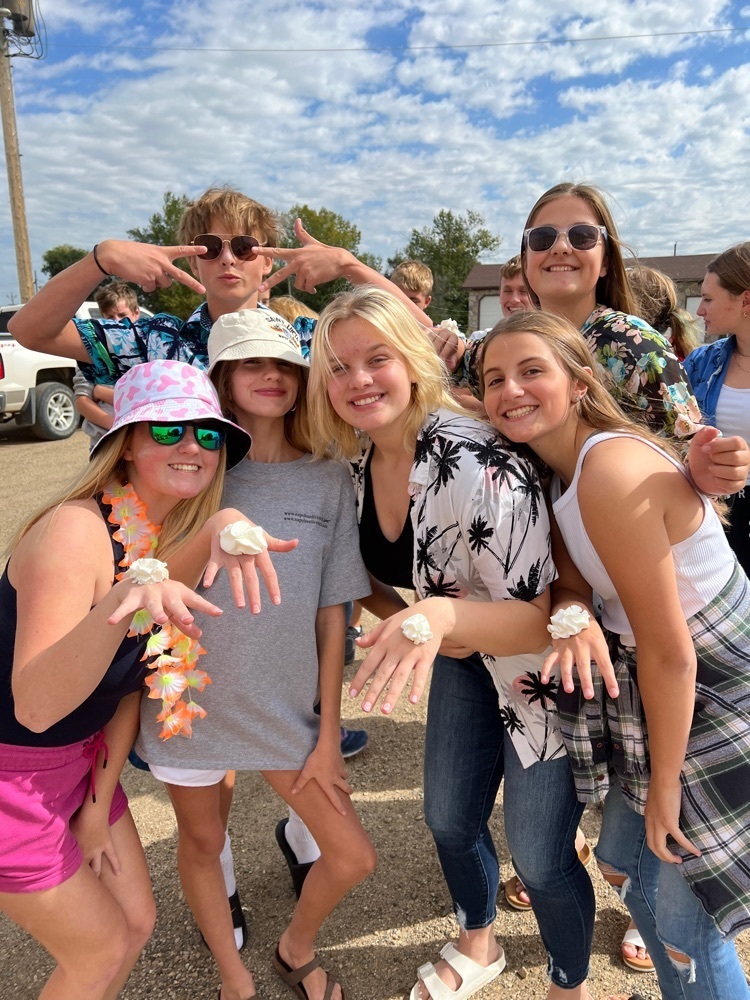 So excited to have our new Orff-inspired xylophones, metallophones, and glockenspiels for our k-6 elementary students. Orff is a style of teaching I have been studying and will be a great tool for learning. Thank you to the community for helping us fundraise over the years! ~Miss Flowers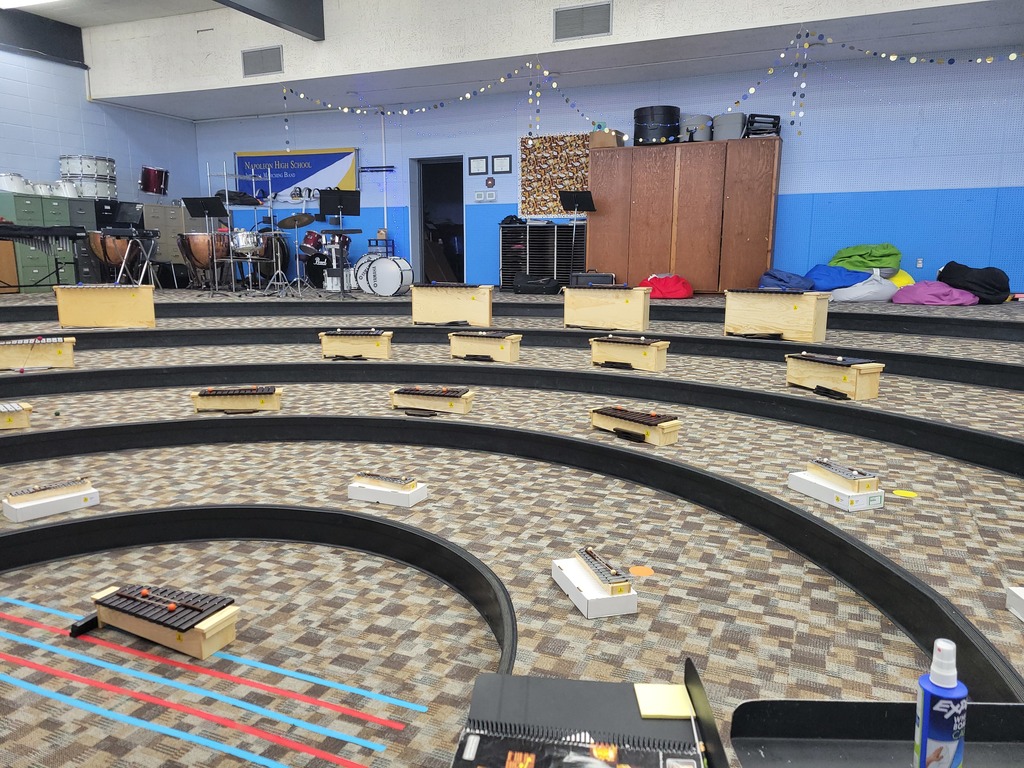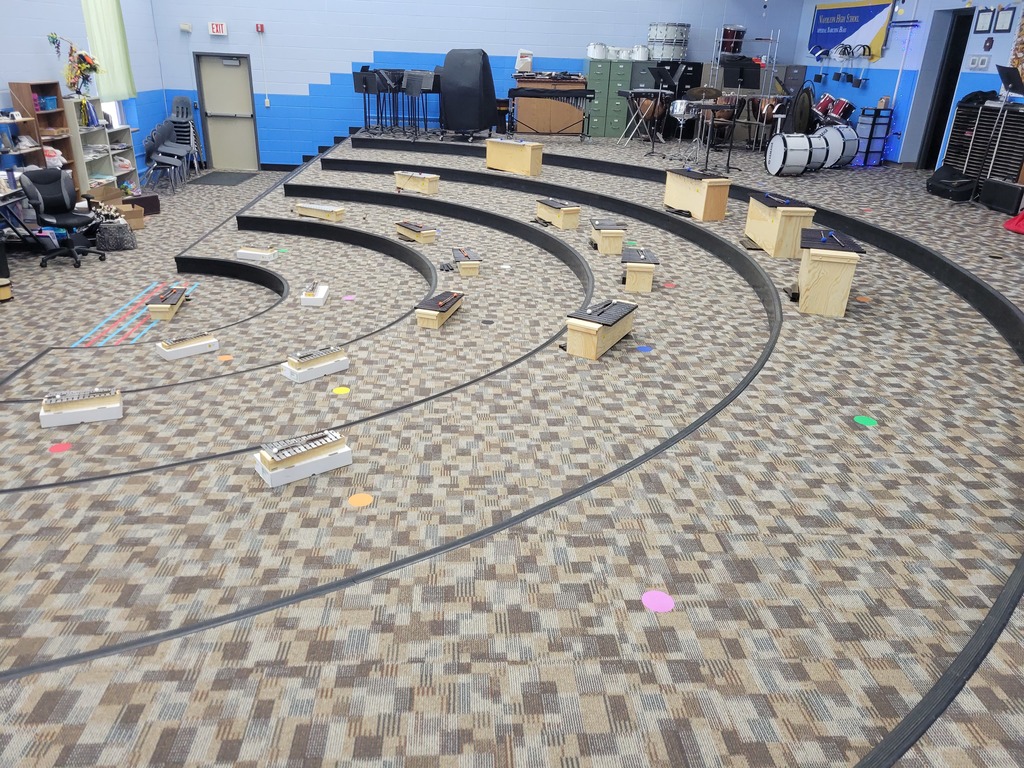 Check out these great Homecoming posters made by our elementary students! These and many others can be seen at our local businesses. Thank you to our businesses for showing your school spirit by letting us hang these for Homecoming!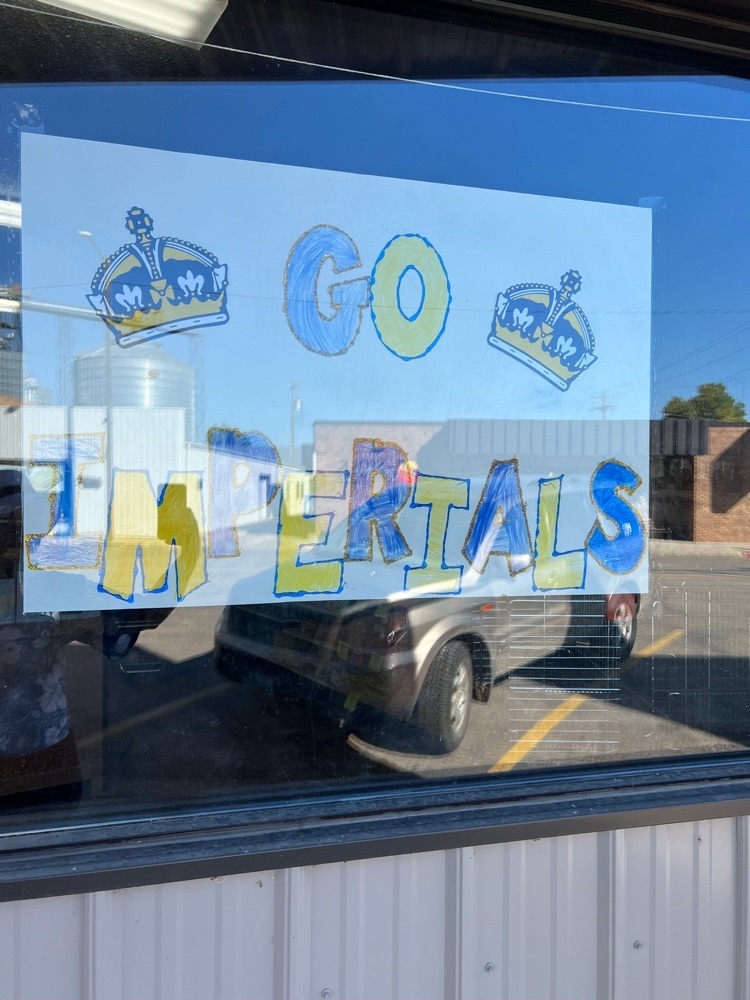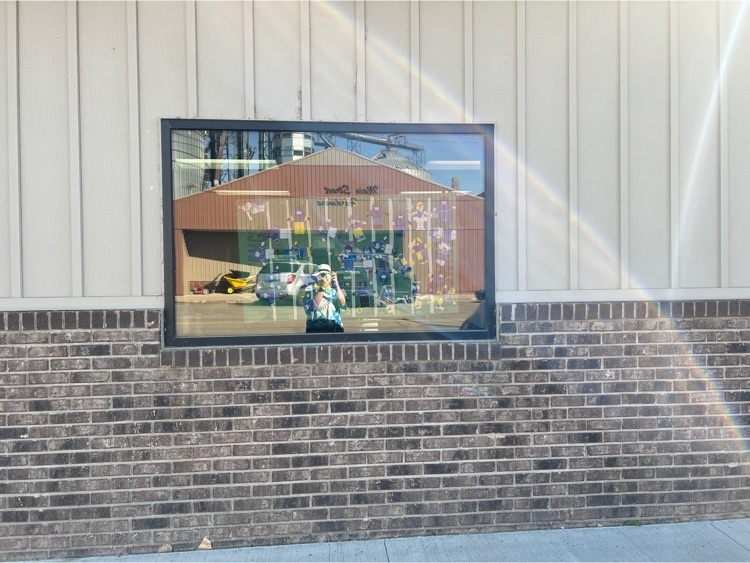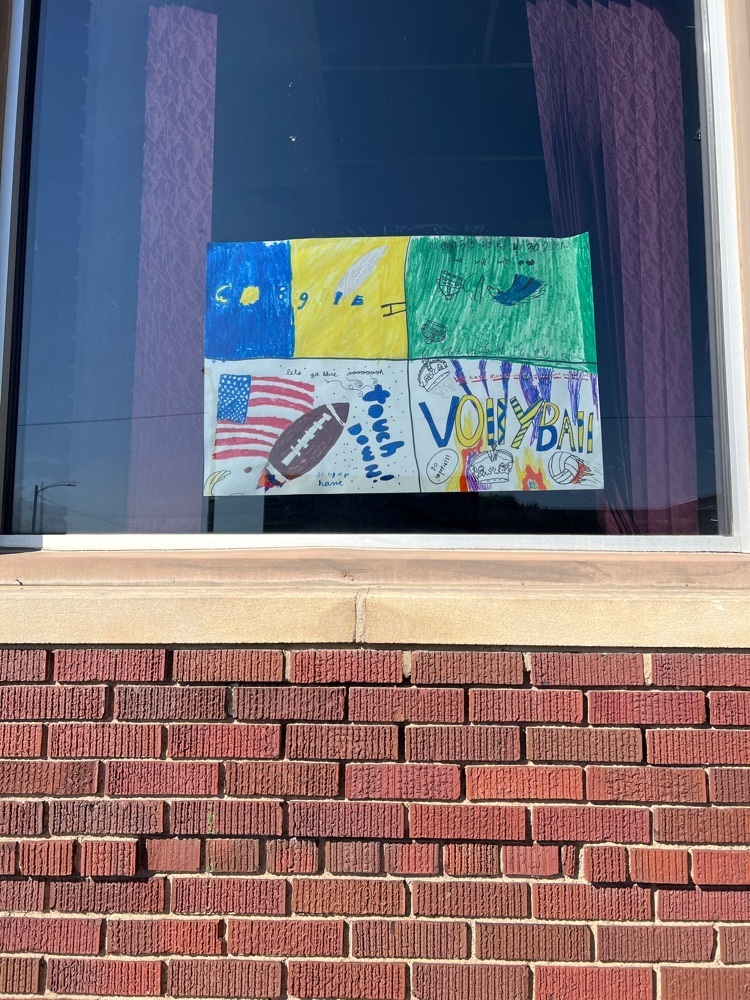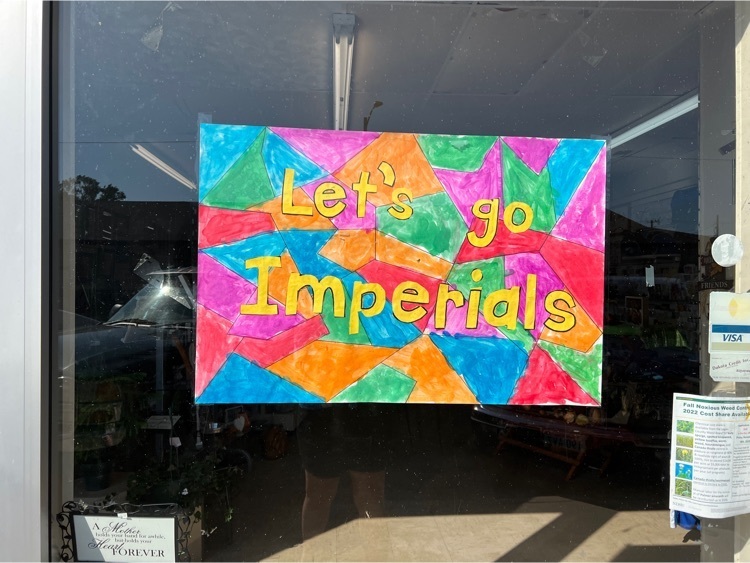 Here is where N/GS Homecoming games can be viewed this week.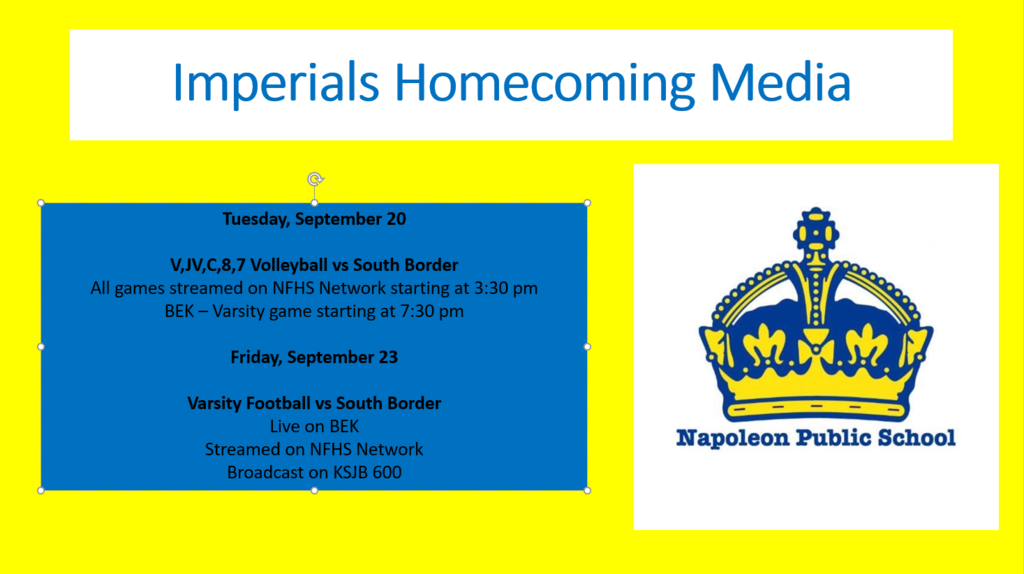 We've had two great turnouts for dress up days this week. Monday was Adam Sandler Day in the high school and Tuesday was Beach Day. Thanks to all the students and staff for showing your school spirit! Looking forward to tomorrow for City vs. Country Day!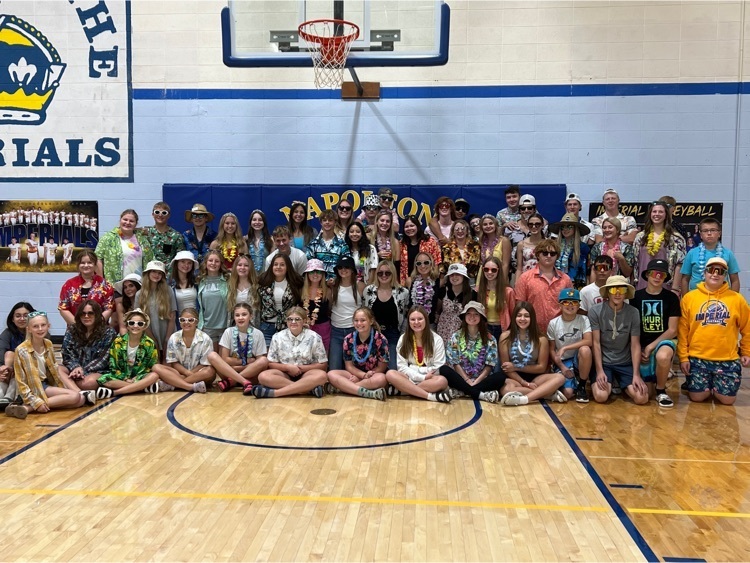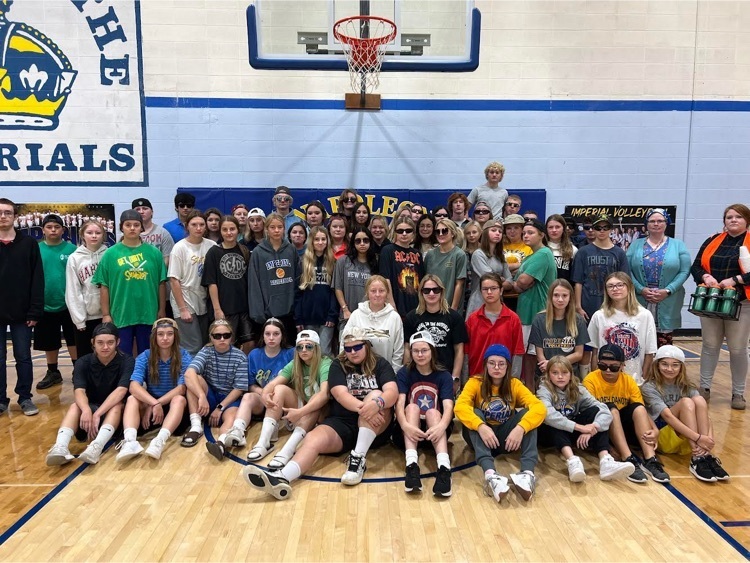 Elementary Football will NOT be having films today. They will be having practice outside after school.
Don't forget, tomorrow we kick off Homecoming week with Adam Sandler Day in the high school and Baggy Clothes Day in the elementary. Any students wishing to purchase spirit beads, Student Council will have them on sale all week for $1 per strand.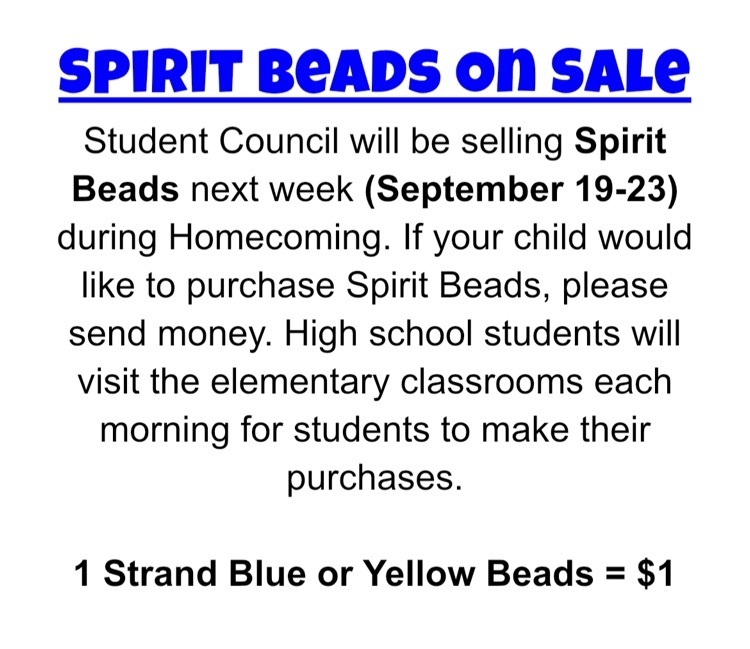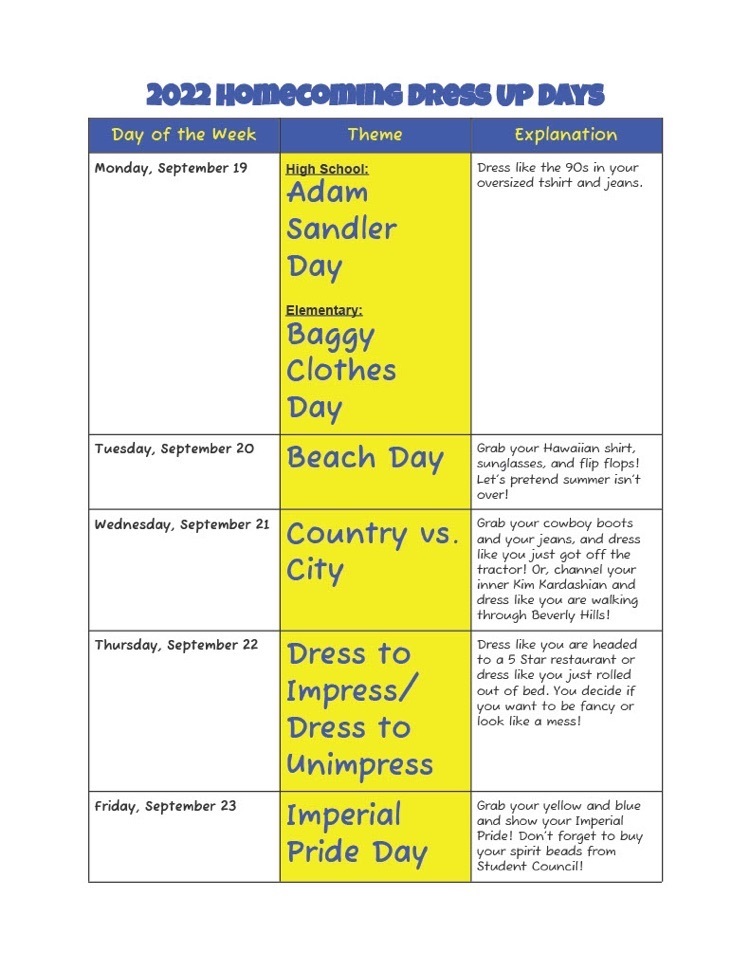 Congratulations to this week's Volleyball Boosters raffle winners. 9-12 Loretta Haas $40 9-13 Mary Zenker $40 9-14 Dallas Mathern $40 Donated back to the boosters. 9-15 Amanda Hayen $40 9-16 Cindy Doll $100 Thank you for supporting the Volleyball Boosters.
The 2022 NHS Homecoming Court was announced today. From left to right are Trenton Erbele, Tristan Gross, Daxtyn Eslinger, Tanecia Kleppe, Hunter Haas, Amber Schmitt, Collin Lindenberg, and Madison Wald. Coronation will be next Friday at 3pm in the gym. *Photo Napoleon Homestead.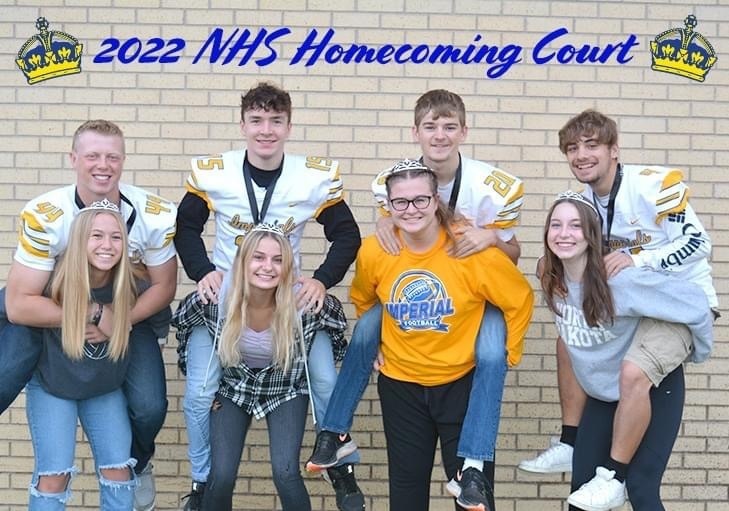 Next week, September 19-23, is Homecoming. All students and staff in grades K-12 are invited to dress up for the week and show their Imperial Spirit!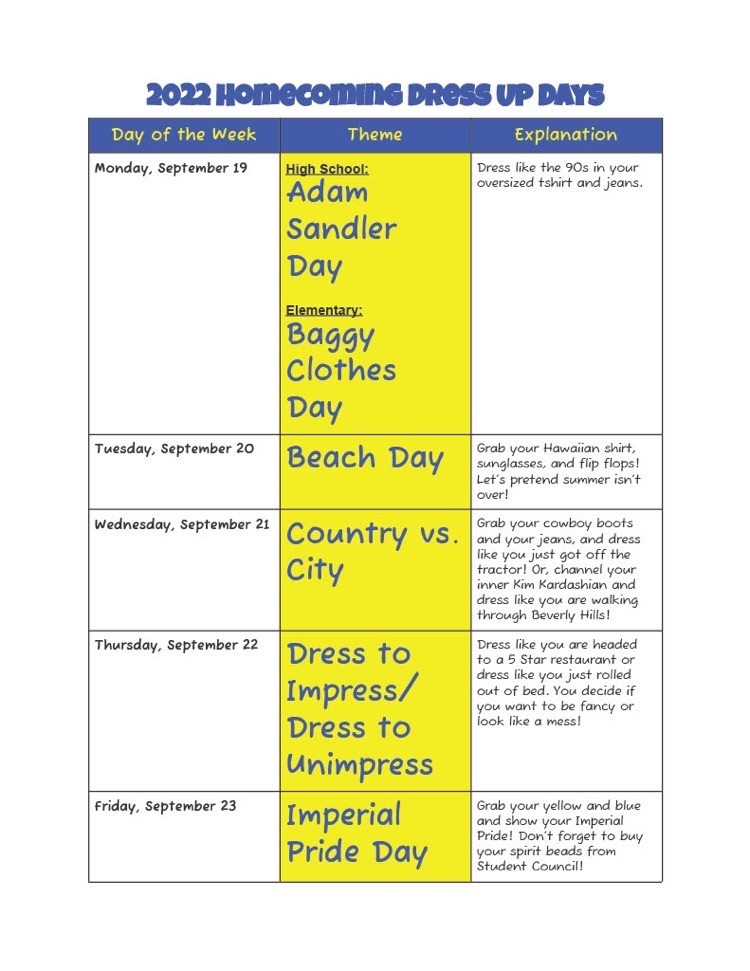 Tomorrow is International DOT Day but since Peter H. Reynolds says we can celebrate it on the 15-ish we are inviting all students/staff to wear their dots on FRIDAY! Mrs. Leier will also have stickers for the students to wear in case they don't have any dot attire.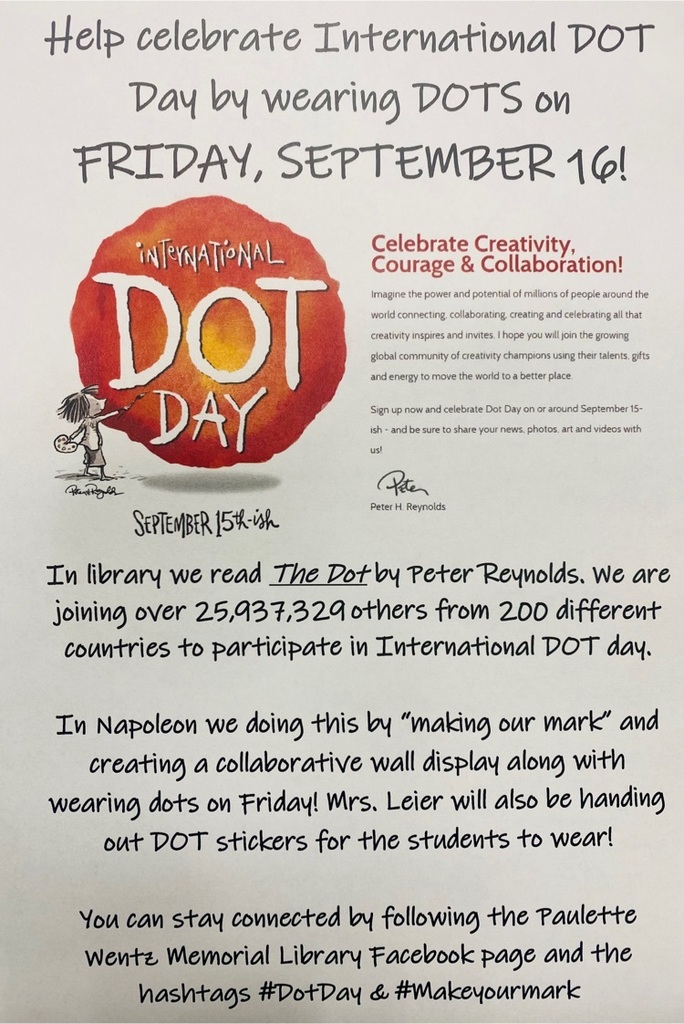 Region Girls Golf Results Imperials are Region Champions in Girls Golf shooting a 346 Medalist - Sophie Ketterling - 77 2nd - Emma Ketterling - 82 7th - Jada Schwartzenberger - 91 9th - Aliyah Schwartzenberger - 96 Region Senior Athlete of the Year Sophie Ketterling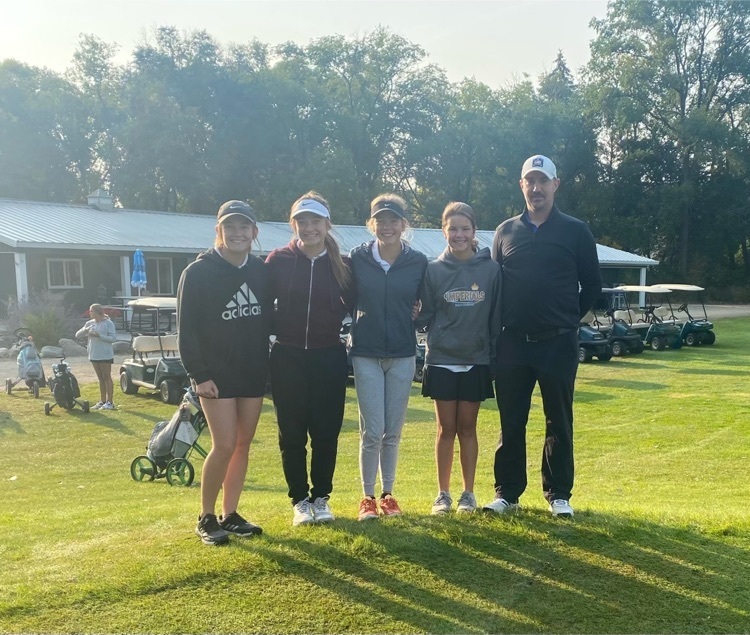 There will NOT be a JV game tonight vs Kidder County. Elem FB starts at 4 pm followed by Elem and Jh games. Concessions will be served.