Reminder to pre-register your child for Santa Claus Day by today at noon! Santa Claus Day will be tomorrow! Call 701-754-2219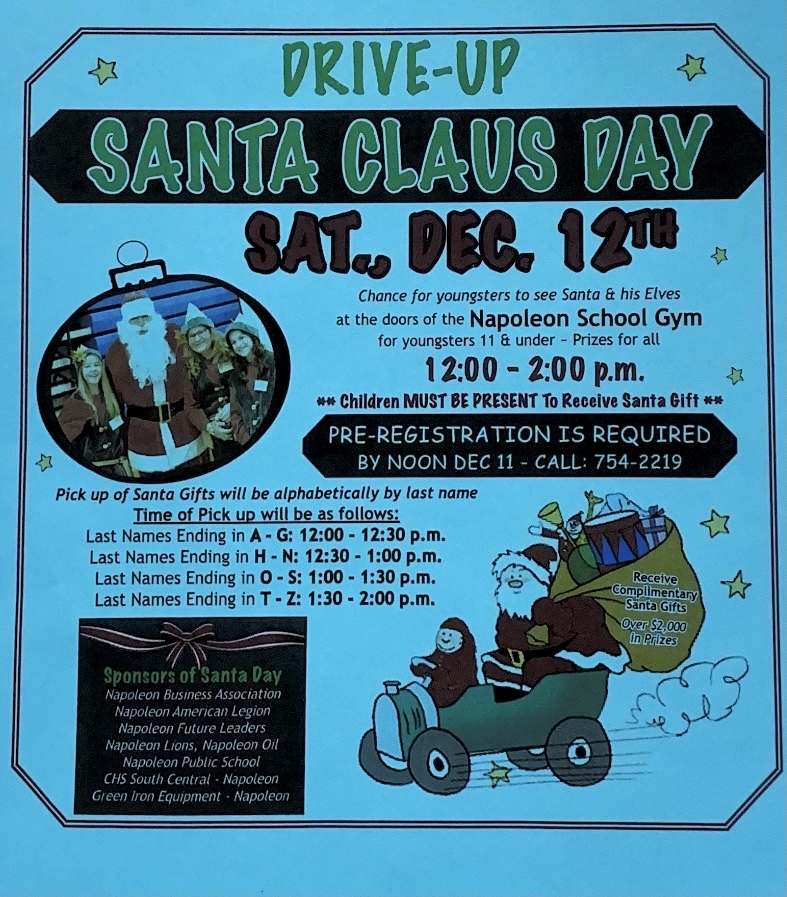 ND Region 3 basketball and Napoleon School has elected to follow the NDHSAA recommended guidelines for fan attendance. In Napoleon we can allow up to 300 total fans. We will allow our neighboring schools who we play 50 total tickets for each event. Giving Napoleon fans the remaining 250 tickets. Parents and family members of our teams will get distributed tickets prior to home events, team coaches will pass these tickets out to players at school. Social distancing and masks will be required at each event. We will not be serving concessions at this time. When we attend Region 3 away events, Napoleon school will distribute 50 tickets to parents and family members of the team first. There are schools that have smaller gymnasiums, when we attend those events we will only get 40 tickets for our fans. We are still planning how to distribute tickets and limit attendance for wrestling. We will communicate these guidelines ASAP. We are planning to livestream games on our YouTube Channel. Subscribe be to our channel to support Napoleon School and Teams! Please contact Mr. Ator or Mr. Bjerklie at the school with any questions. Thank you and Go Imperials!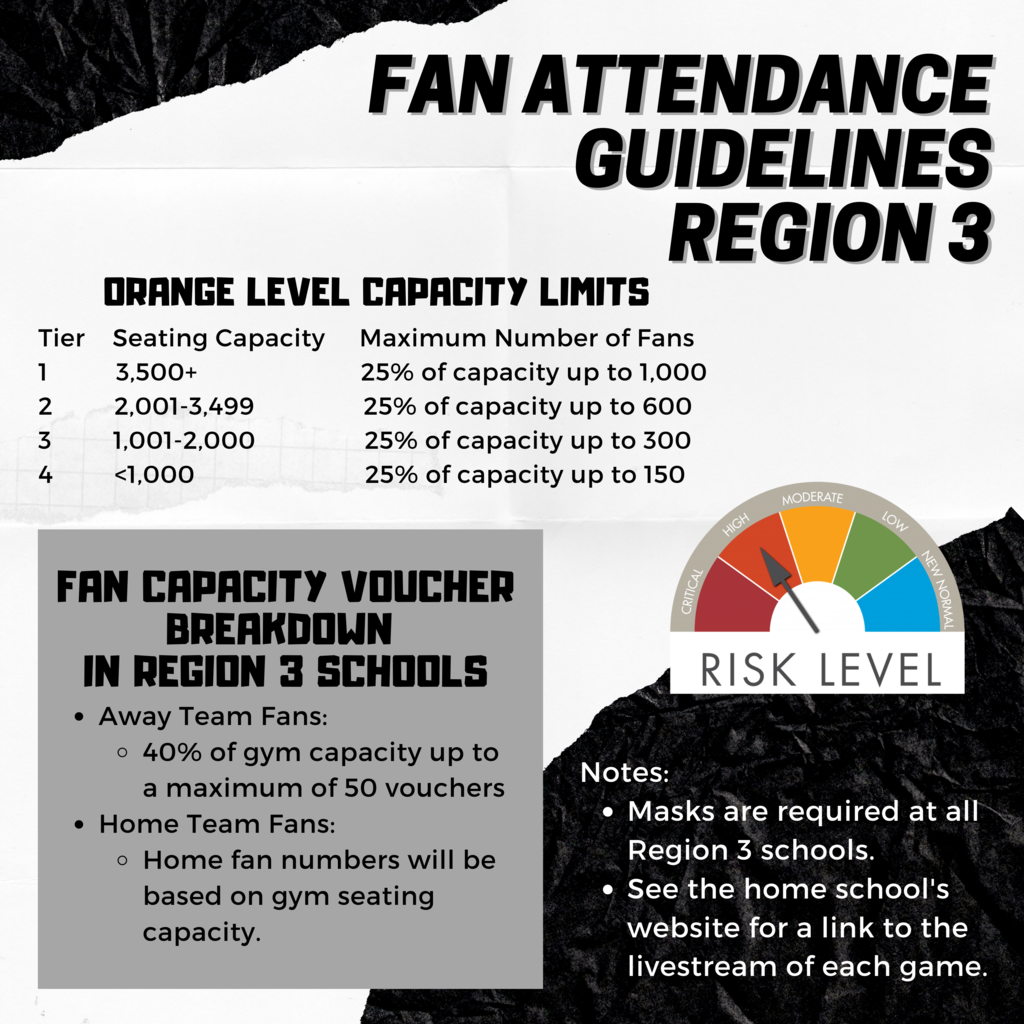 In the spirit of the holiday season, we put together a video of the 4th graders and their families about gratitude. We've got a lot to be thankful for!
https://youtu.be/wI8a_8SCNEs

Imperial Change week continues in 4th grade - Nerdy Nickels and Dinosaur/Disney Dimes days!
Hello everyone! I hope you've been having a wonderful holiday season so far. For this year's Christmas performances, due to lack of large gatherings, we wanted to spice up the online potential with a Christmas pajama theme! Have your elementary students come to school on December 16th in Christmas casual pajamas, sweats, or t-shirts. High schoolers will come dressed in all black or black and white semi-formal with a splash of Christmas. We will be recording various Christmas carols that will later be released on social media for our community to view. ~Miss Flowers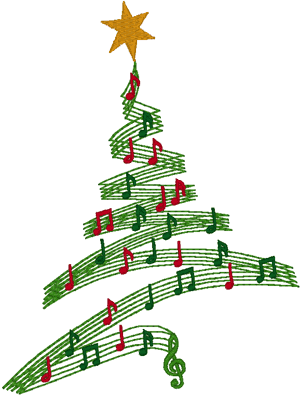 The 4th graders are supporting our FCCLA Imperial Change project! Some photo bombers made an appearance too.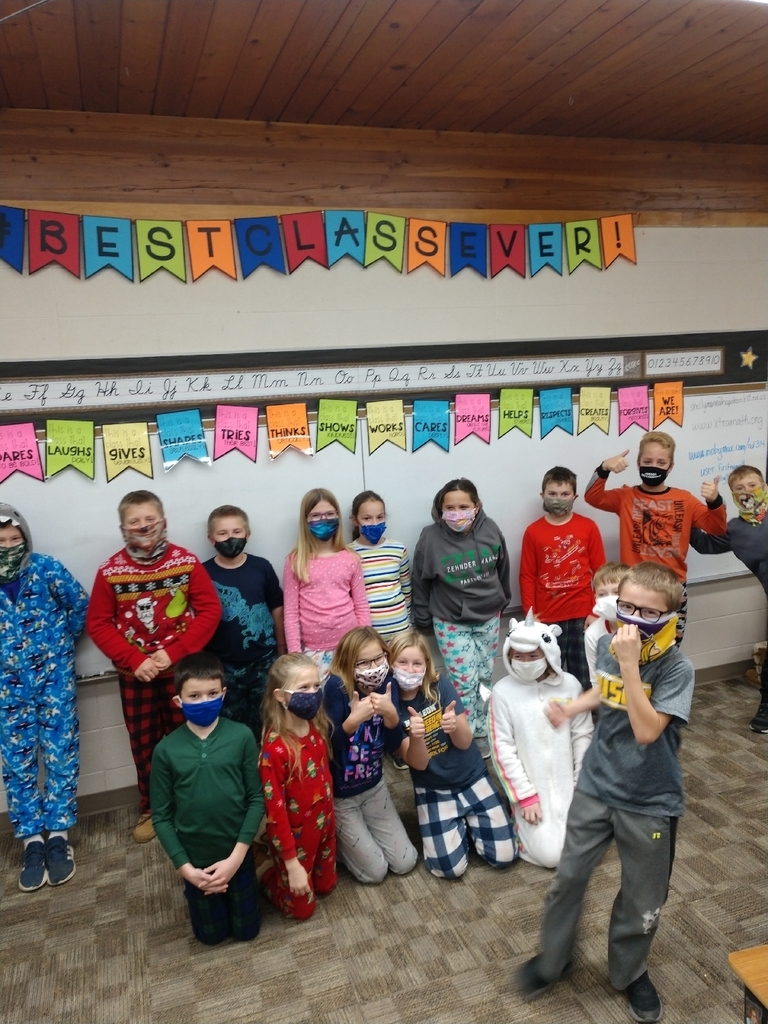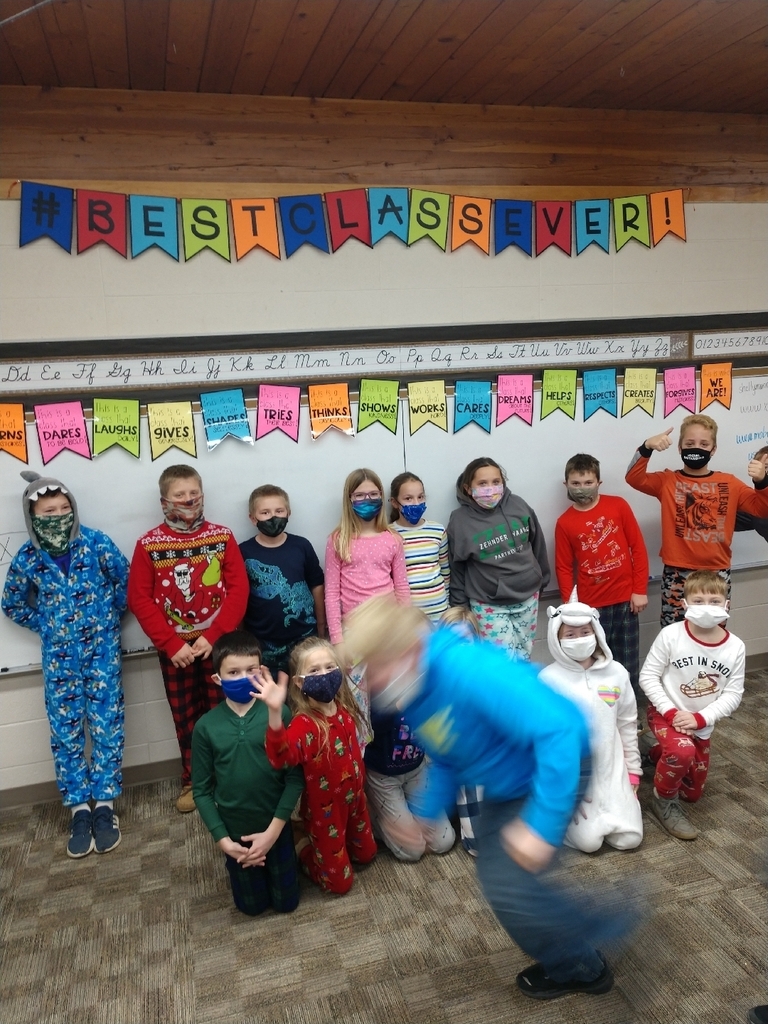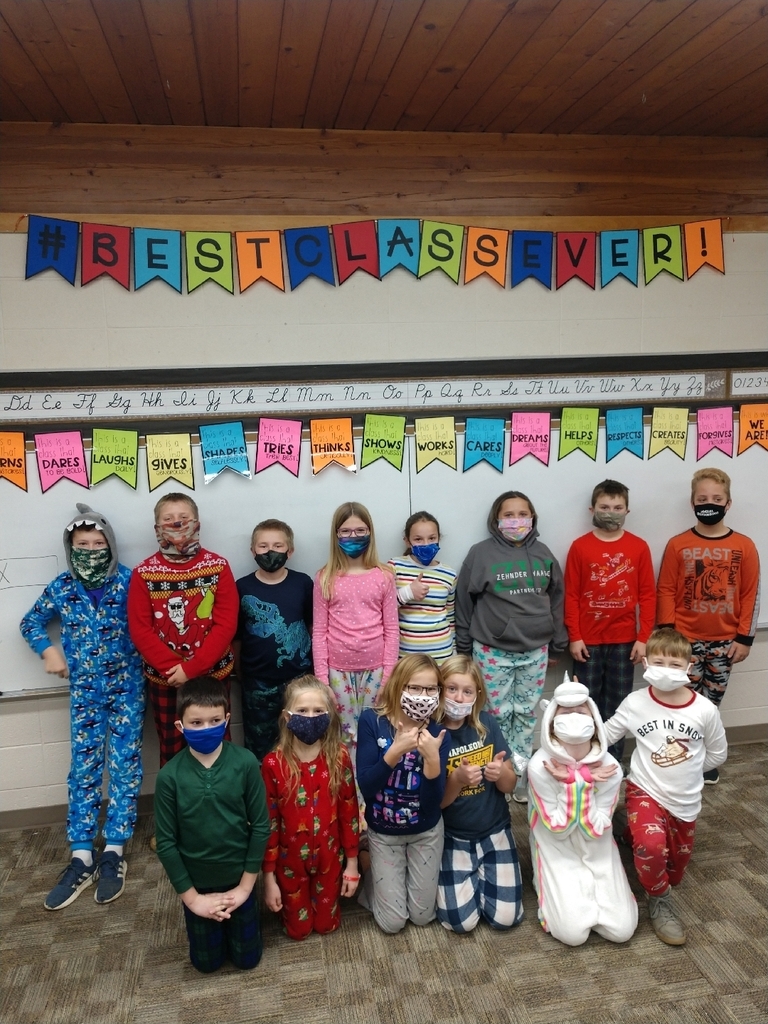 NWEA winter testing session is done for elementary! We finished up our week with popcorn for all of our amazing students! Ask your child about their growth from the fall! The students were very excited and worked so hard!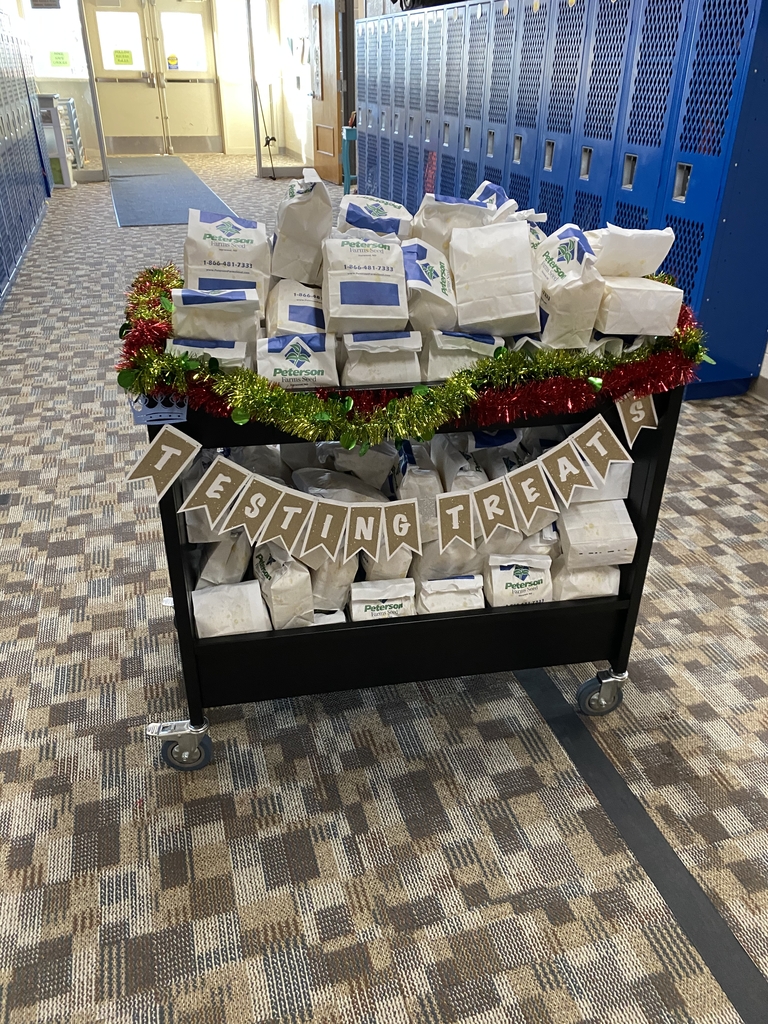 Once again this year, the FCCLA will be doing the Imperial Change Week (from Dec. 7-11) to raise money for the Salvation Army! All donations will benefit Logan county families in need. We encourage you and your child to participate in the fun week of giving. Your child can participate in each day's theme. Monday, Dec. 7 – P.J. Pennies Tuesday, Dec. 8 – Disney/Dinosaur Dimes Wednesday, Dec. 9 – Nerdy Nickels Thursday, Dec. 10 – Cowboy/Cowgirl Quarters Friday, Dec. 11 – Dressy Dollars for Salvation Army Your generosity is most appreciated by our FCCLA members, the Salvation Army, and our community members in need!! Thank you, Napoleon FCCLA


Drive-up Santa Claus Day ** Saturday, December 12th** ~~12:00-2:00 pm~~ Please see the flyer for more detail.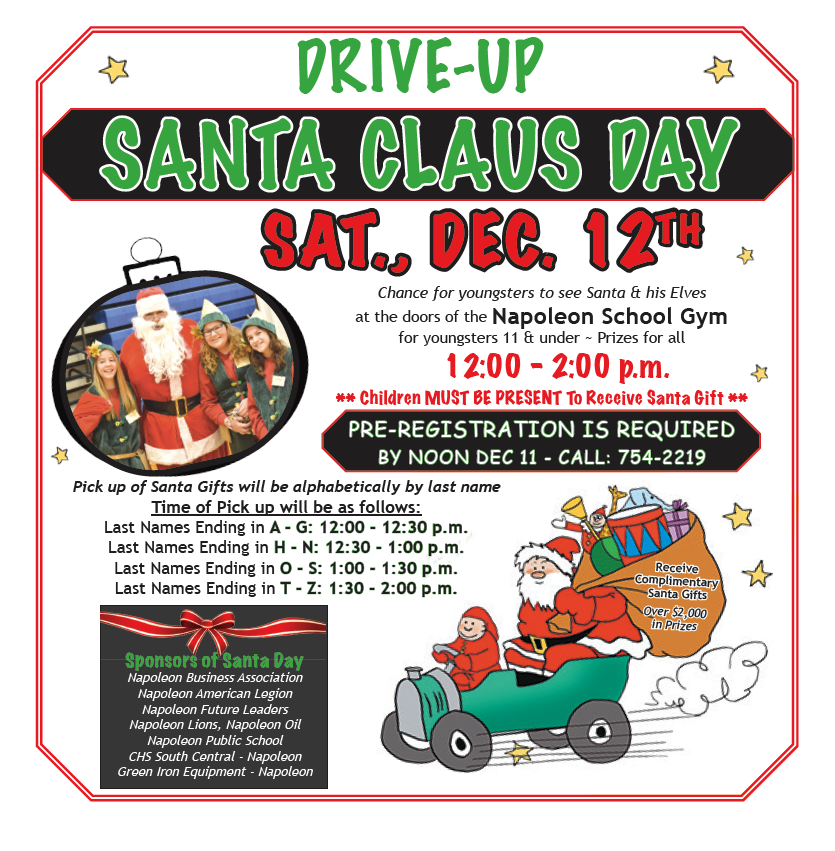 The fourth graders have been on a secret mission since September to spread kindness at school, in the community and at home. My top kindness agents received a gift card as a thank you for being kind.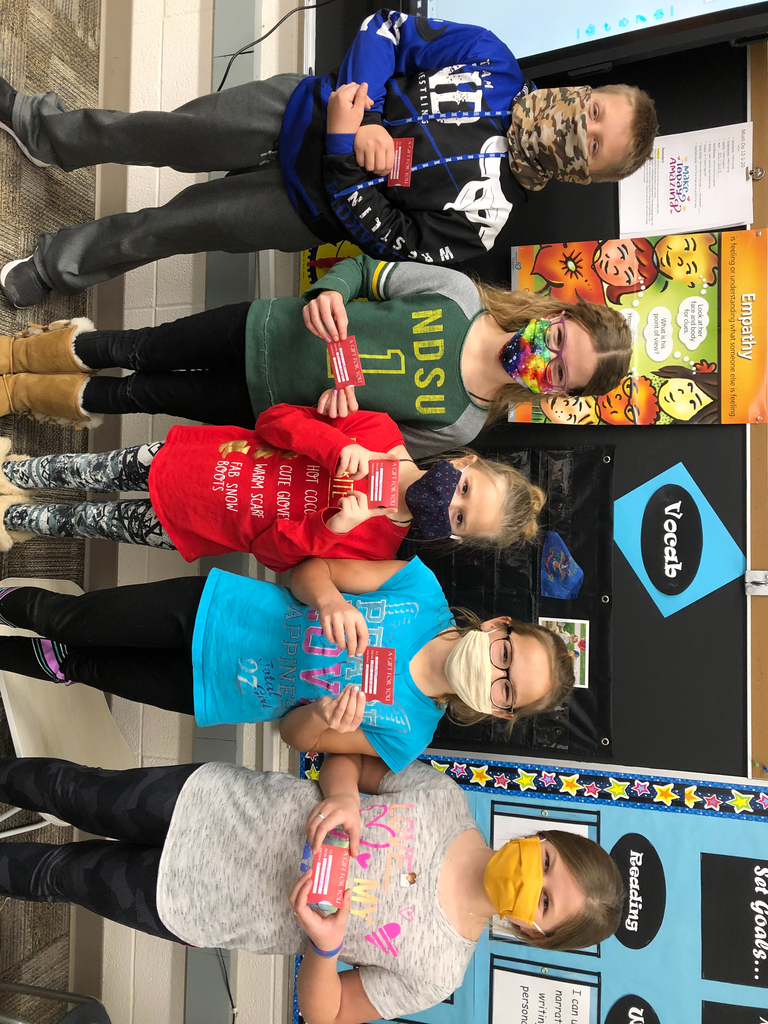 The Sophomores have taken the Colors Personality assessment have been learning a lot about themselves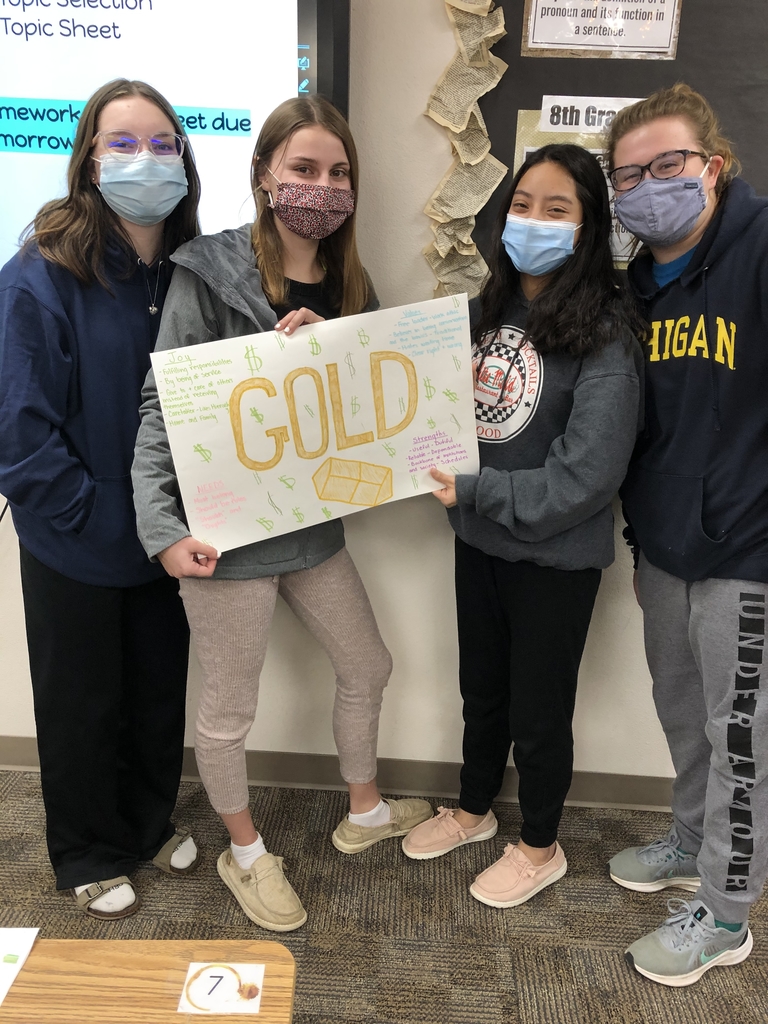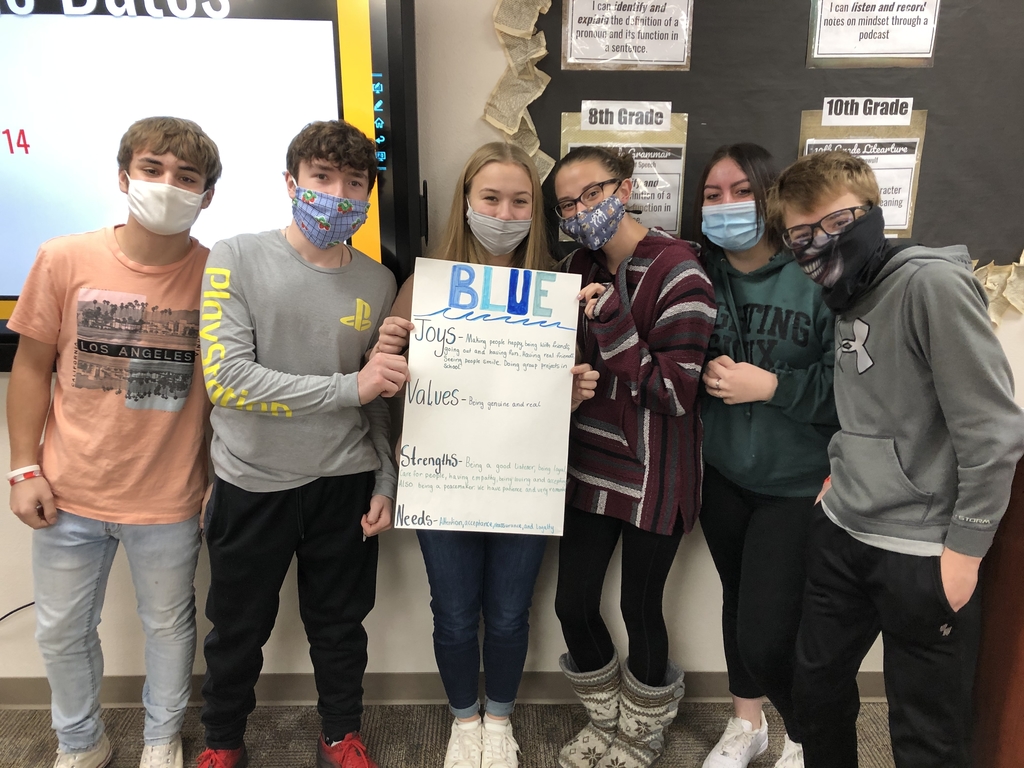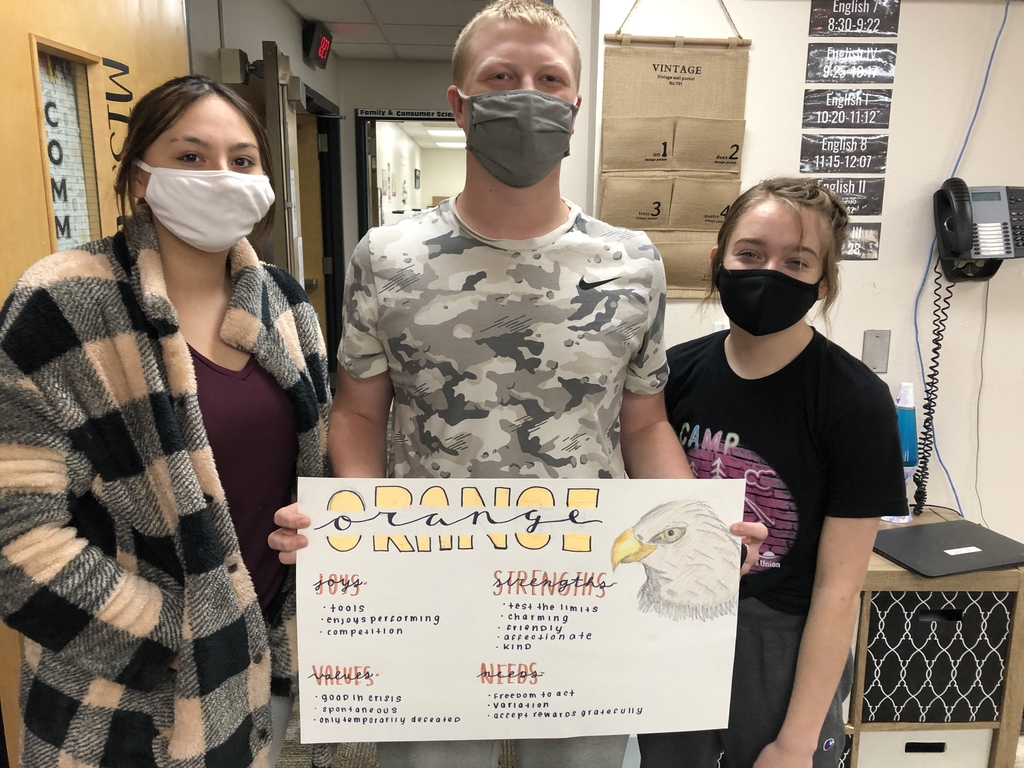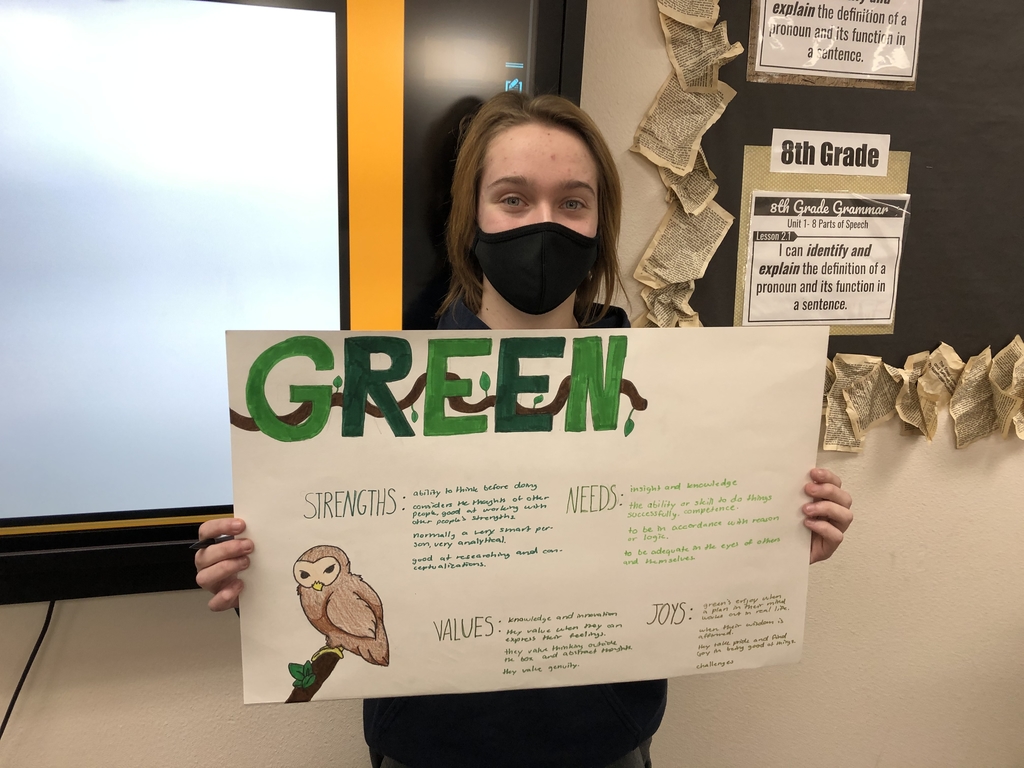 JH Boys Basketball begins at 6:00 PM Monday, Dec. 7th at NHS gymnasium. Go Imperials!

This week the elementary has NWEA testing! We are getting the kids excited to do their best and show some growth from the beginning of the year! Every morning Mrs Weigel has been going around with testing treats to make sure all the students have a good breakfast and are ready to do their best!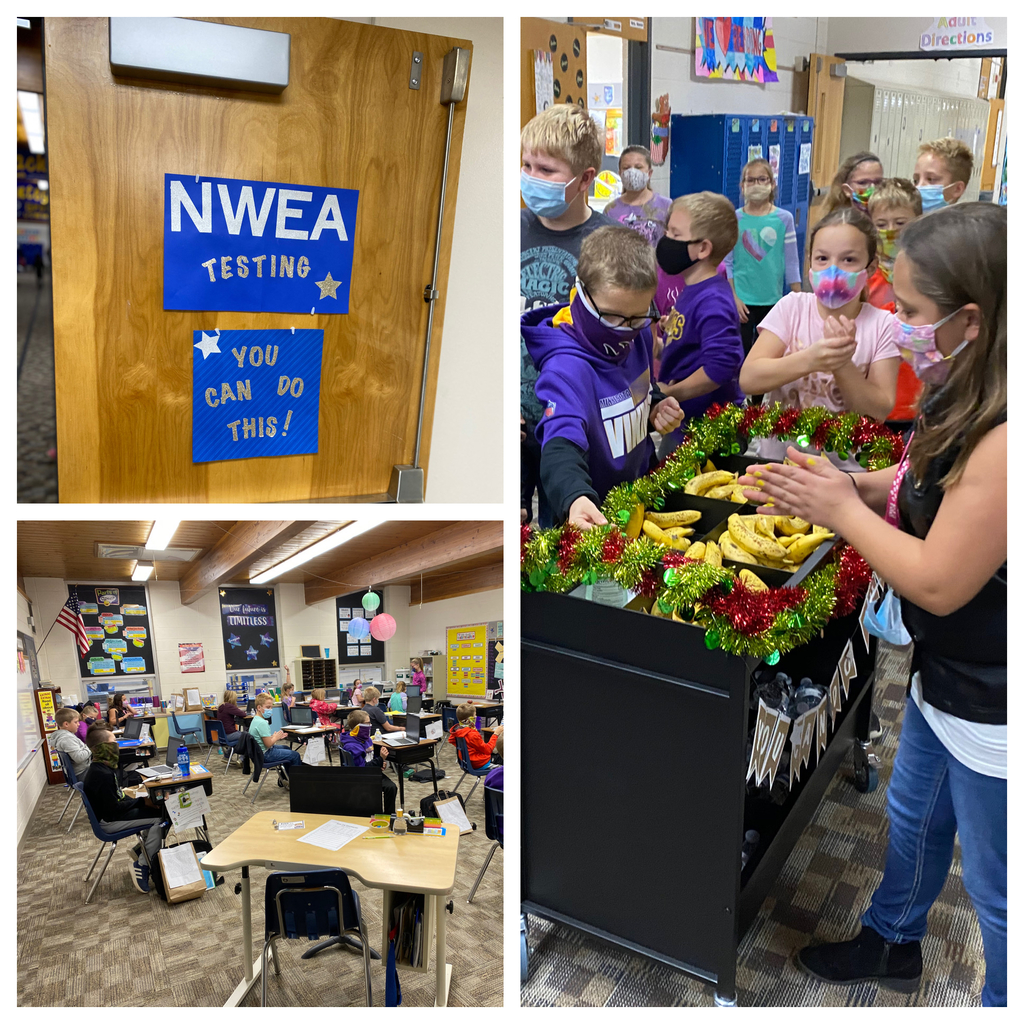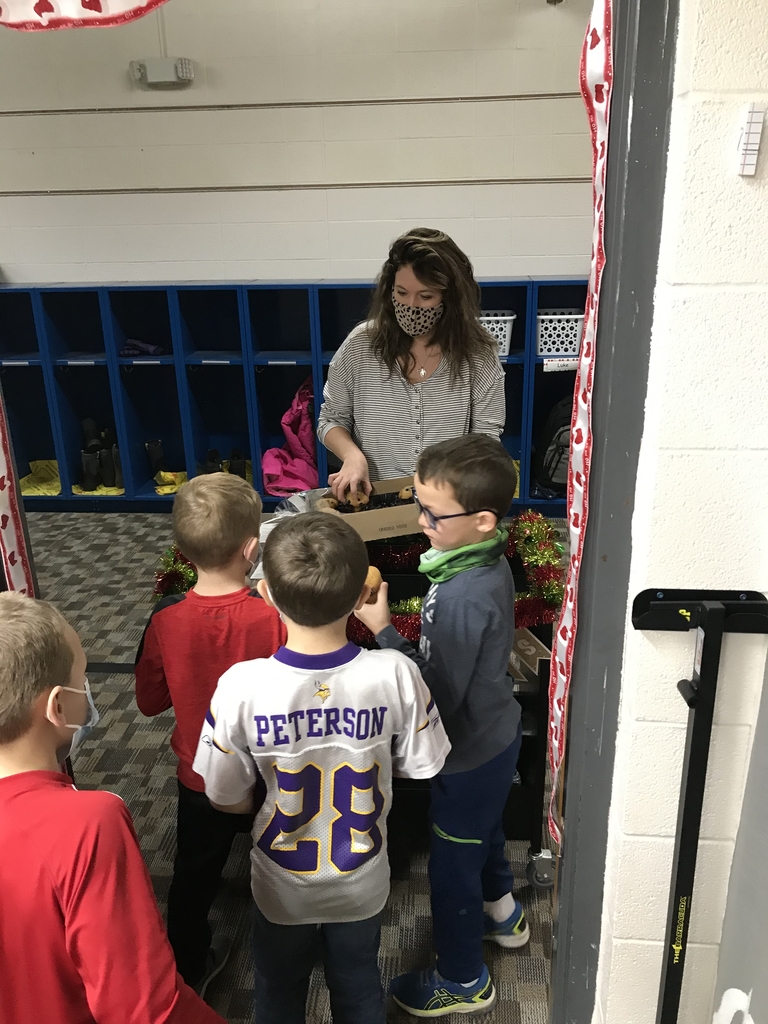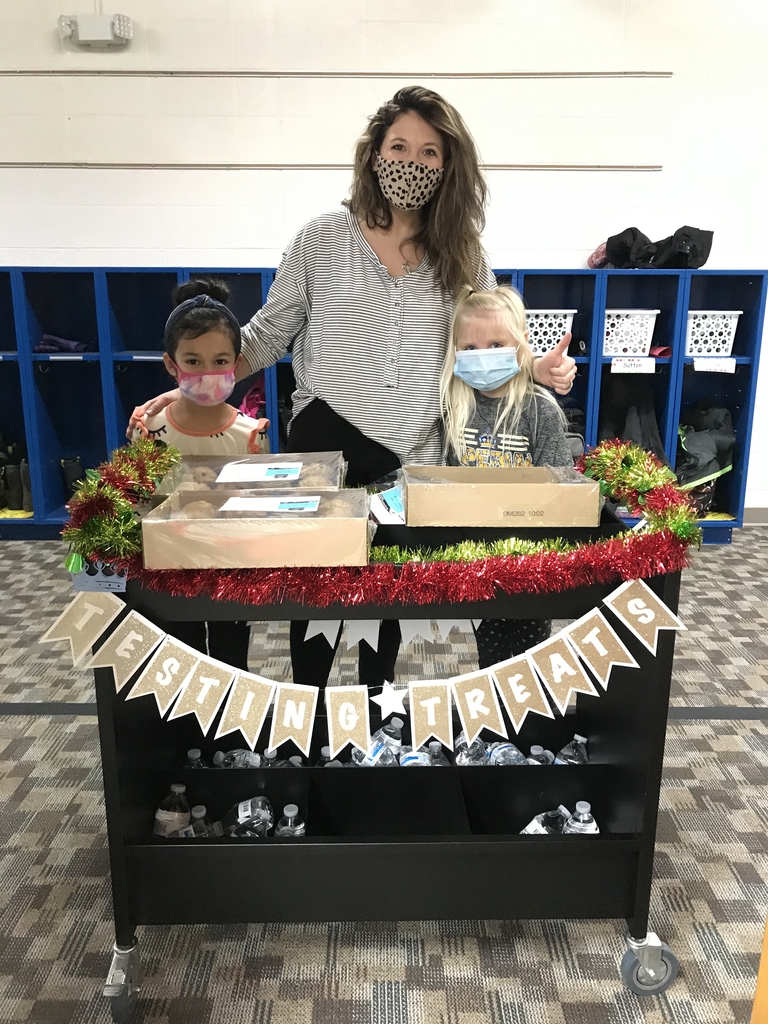 Mrs. Whitney Weigel's guided reading group this week finished up a great book then the girls helped me decorate this area of my office with some new affirmation cards! We had a pack of 60 cards the girls read through and found some of their favorite positive sayings to put up in my office. We will switch them out when we finish another book!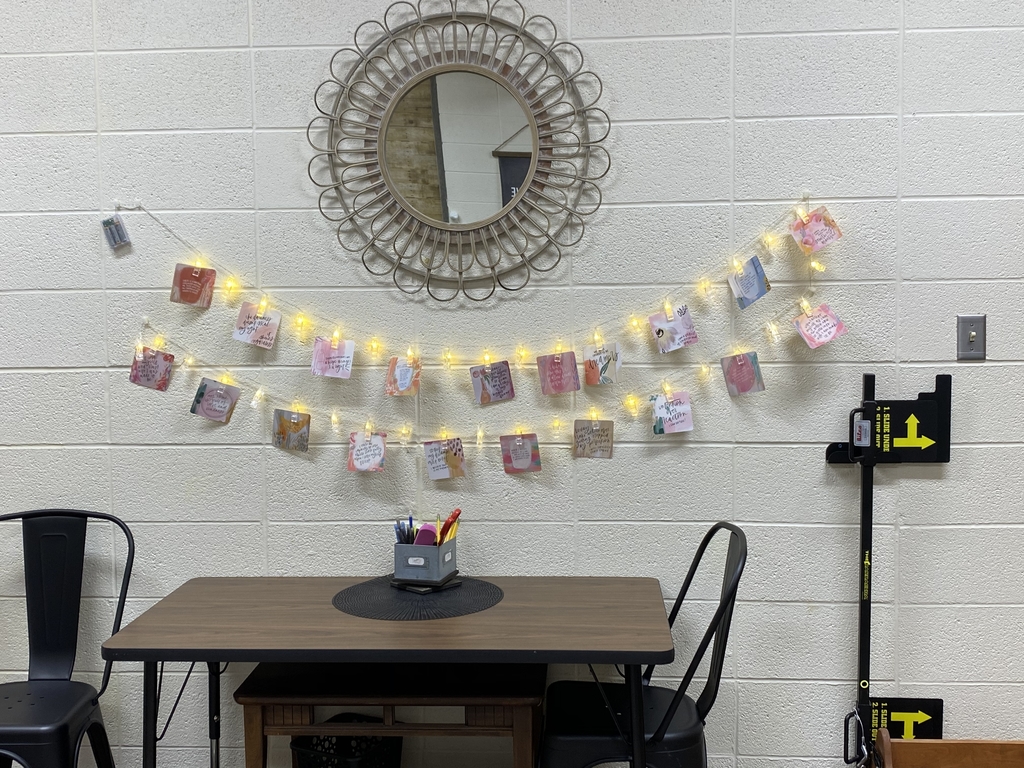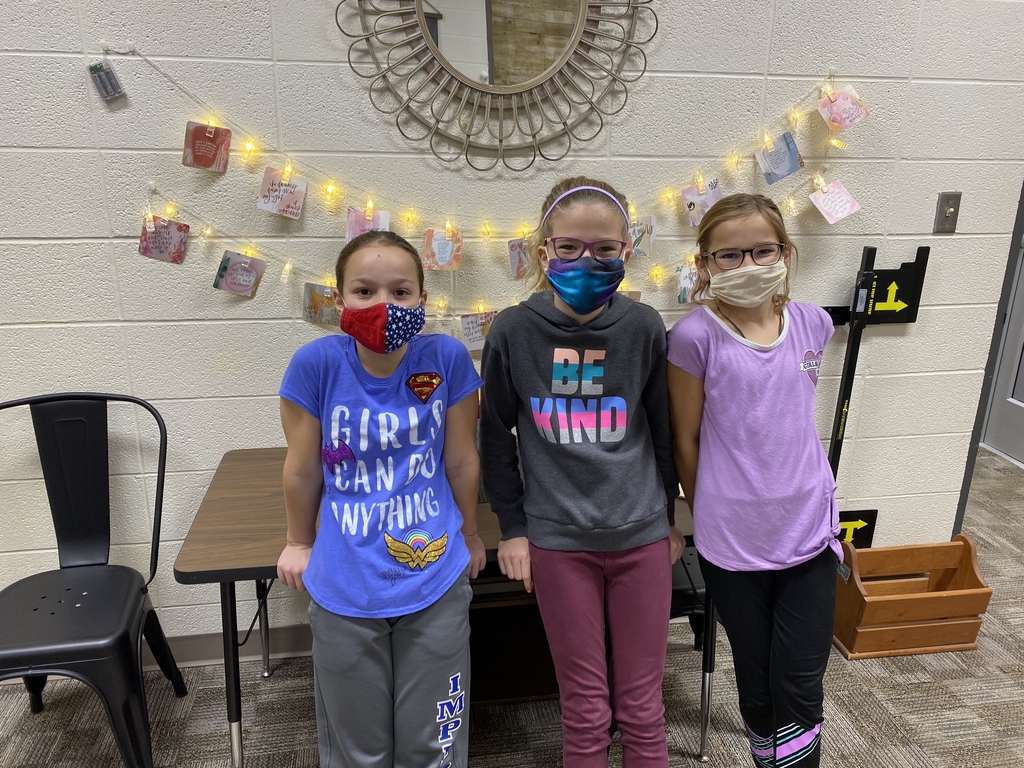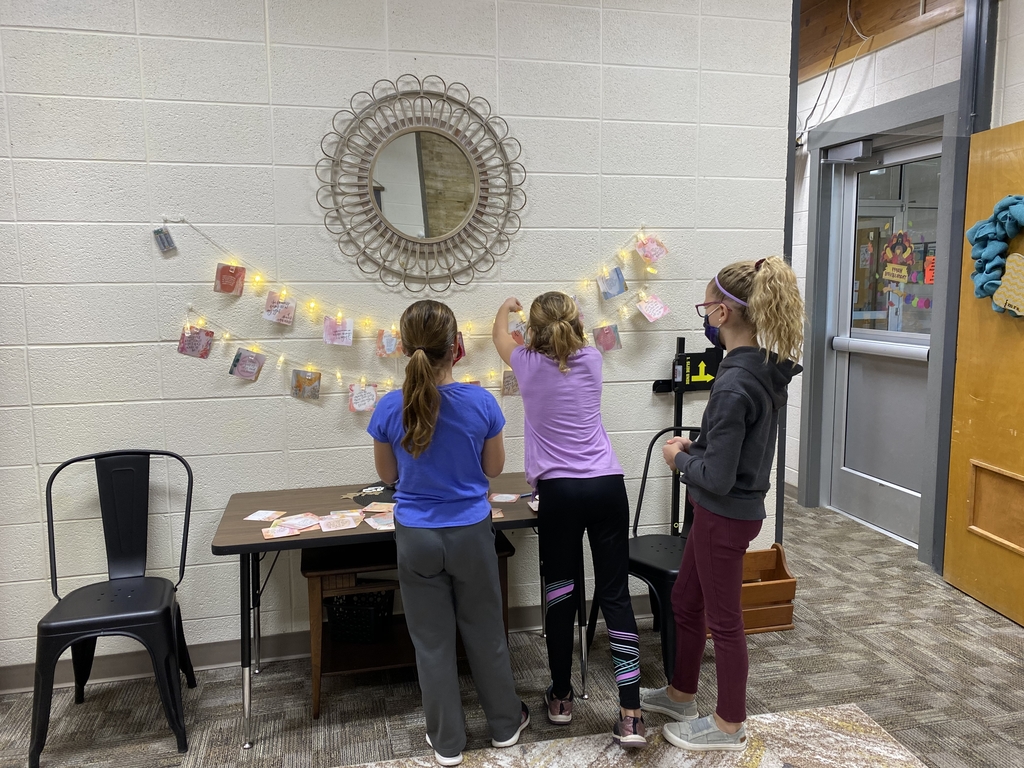 Science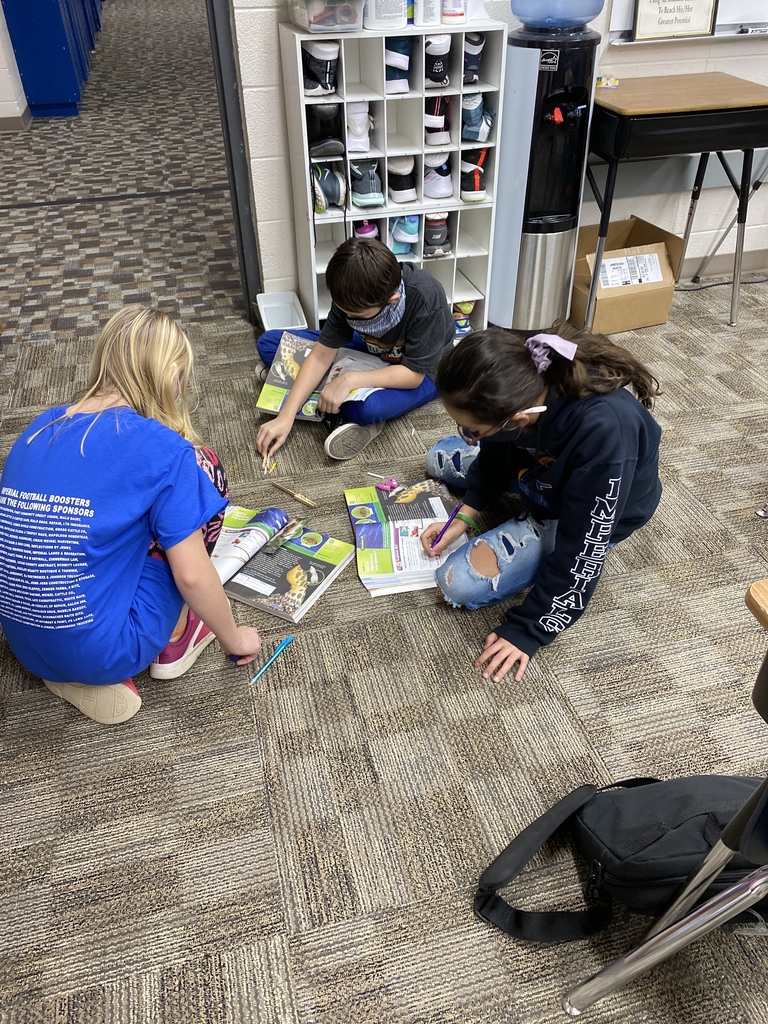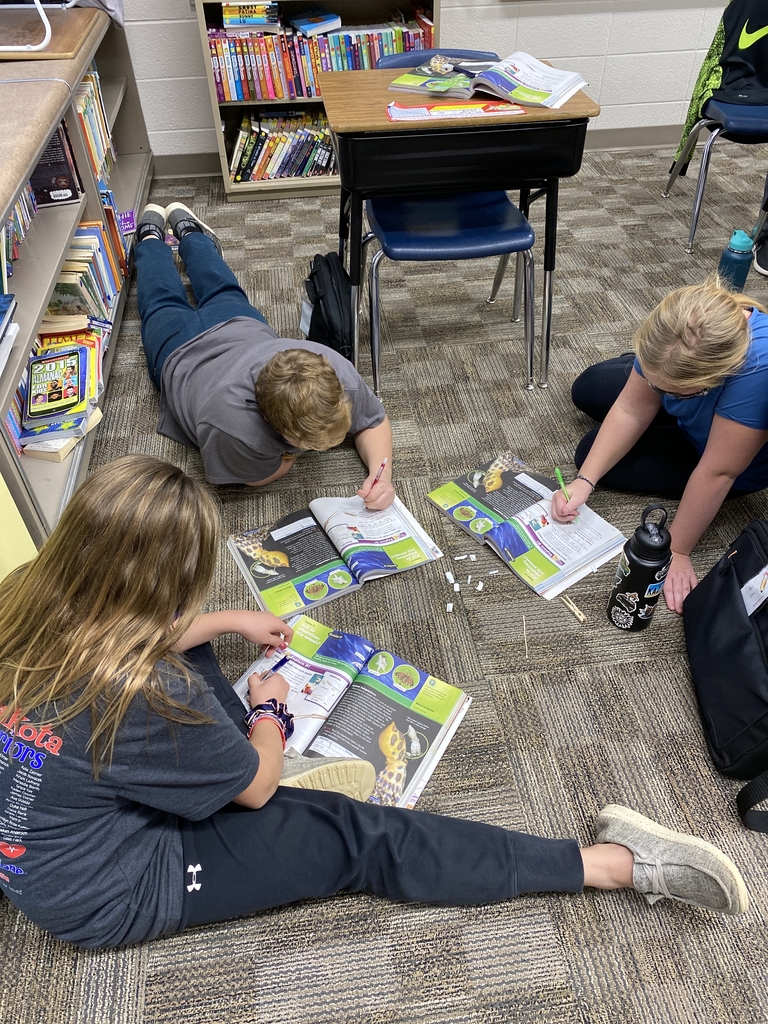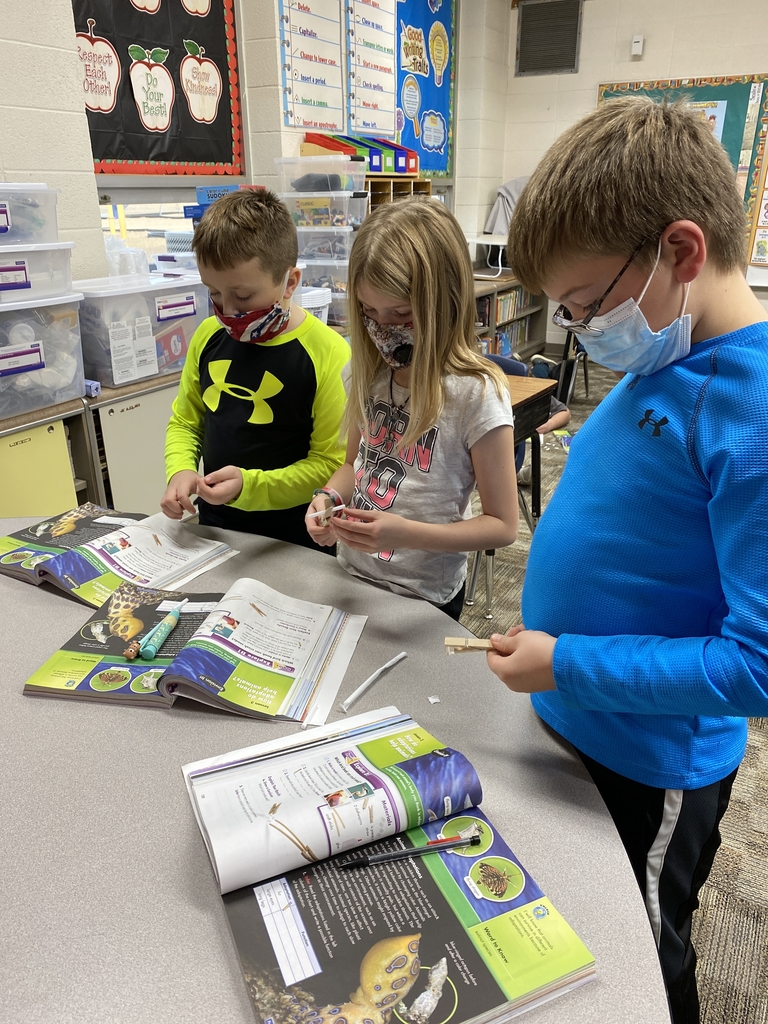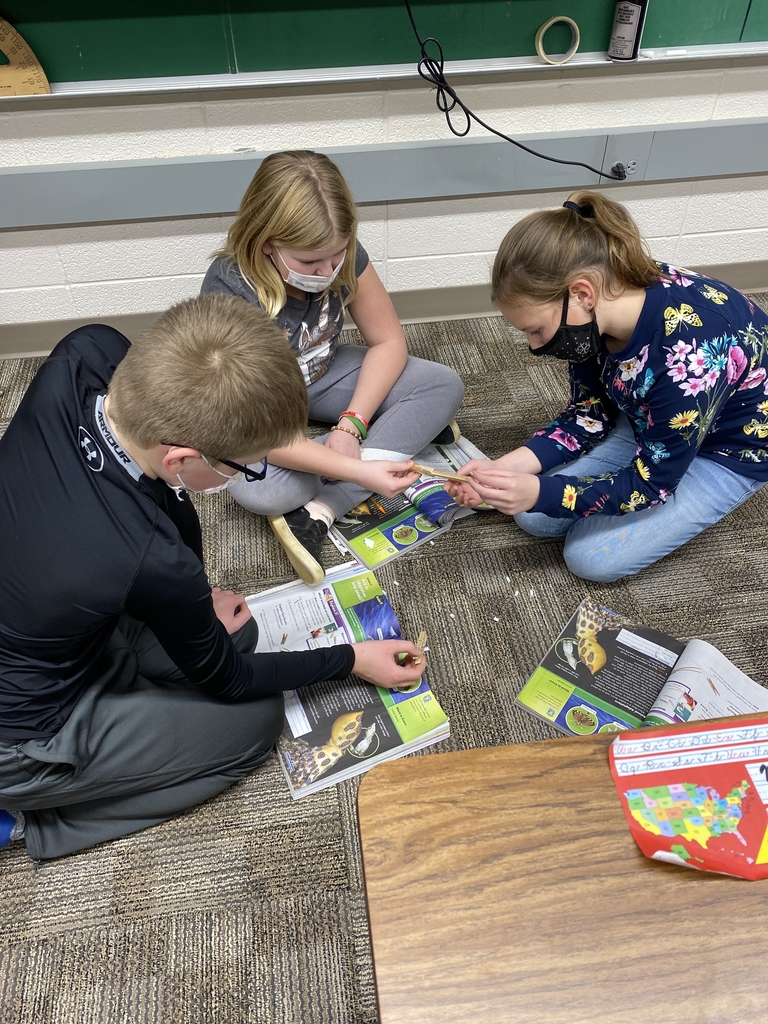 Napoleon Public School has a YouTube Channel and will be streaming our events on this channel. Below is a link to this channel. Please click the link and then click on the "Subscribe" button at the top of the page. Please share this link so we can get as many subscribers as possible.
https://www.youtube.com/channel/UCuC_Qrp5Ko8aPYtONKi535w

Happy Thanksgiving to you all! Here are the winners from the Disguised Turkey contest. The winners received a pumpkin pie to take home and enjoy with their family! Thank you to all who participated. Also thank you to our great local bakery, Mabel's, for making the pies for the winners!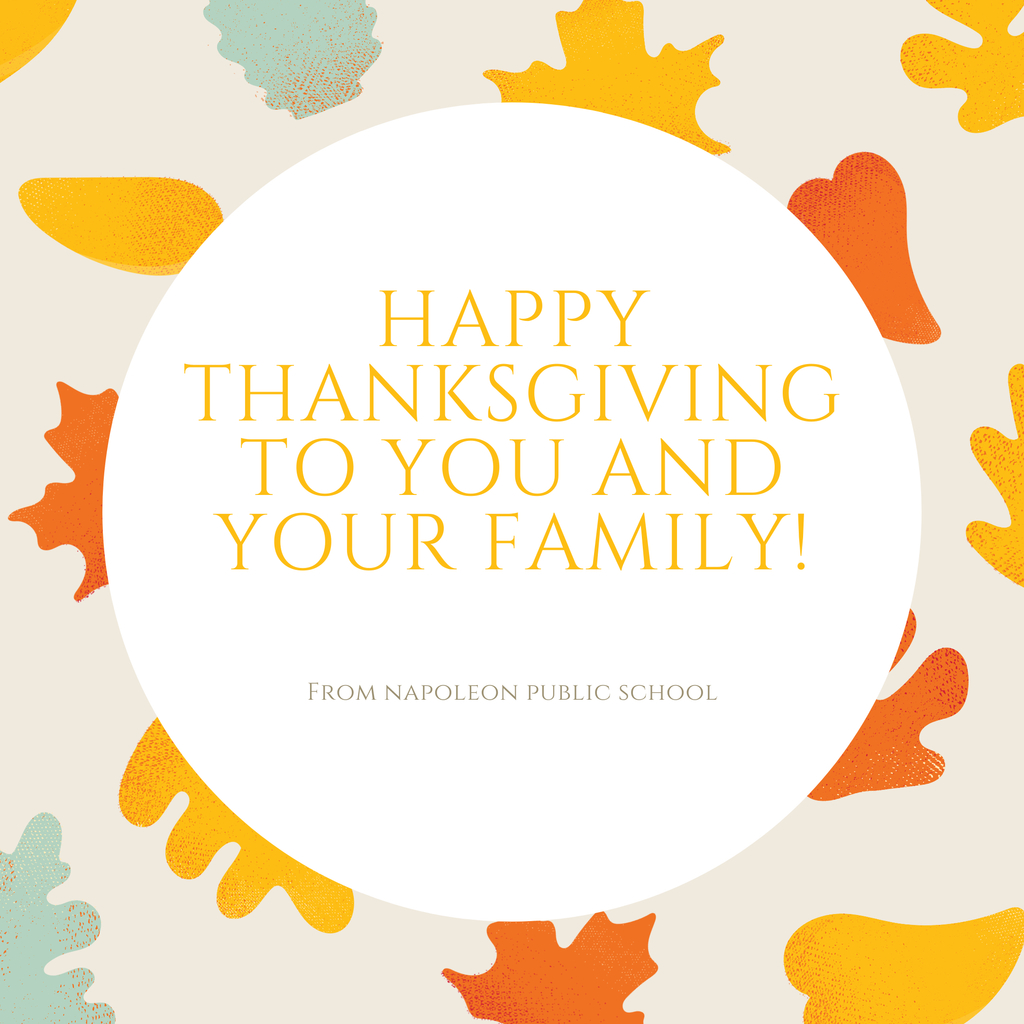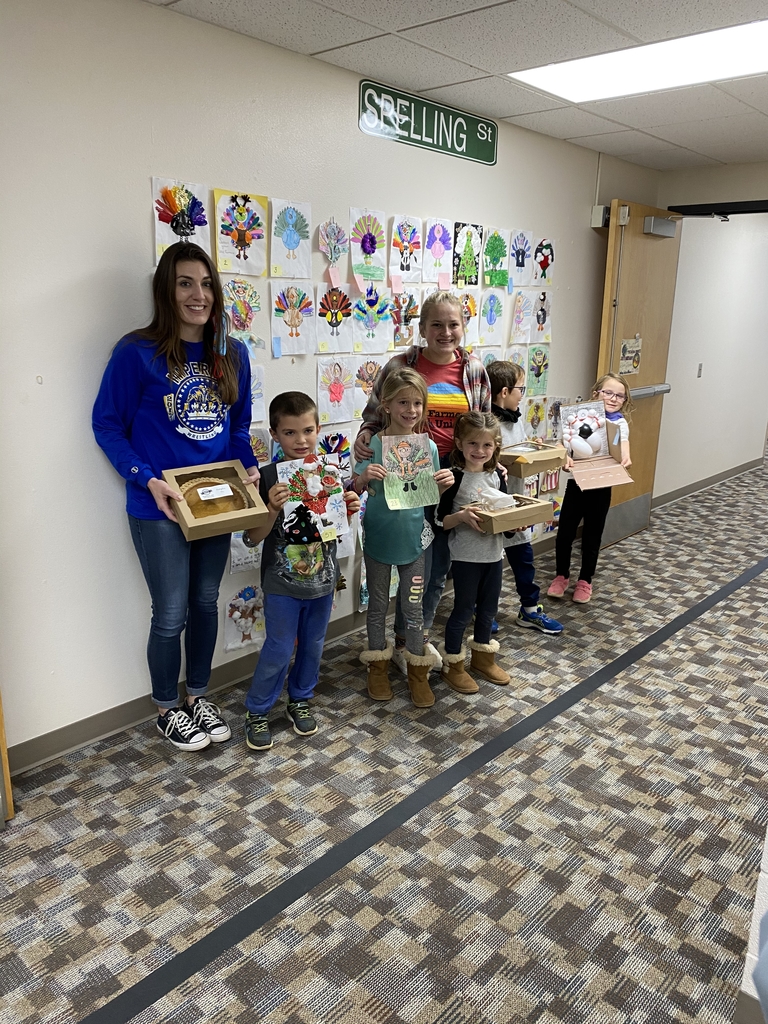 Ecology class acting like birds in order to understand concept of natural selection and evolution.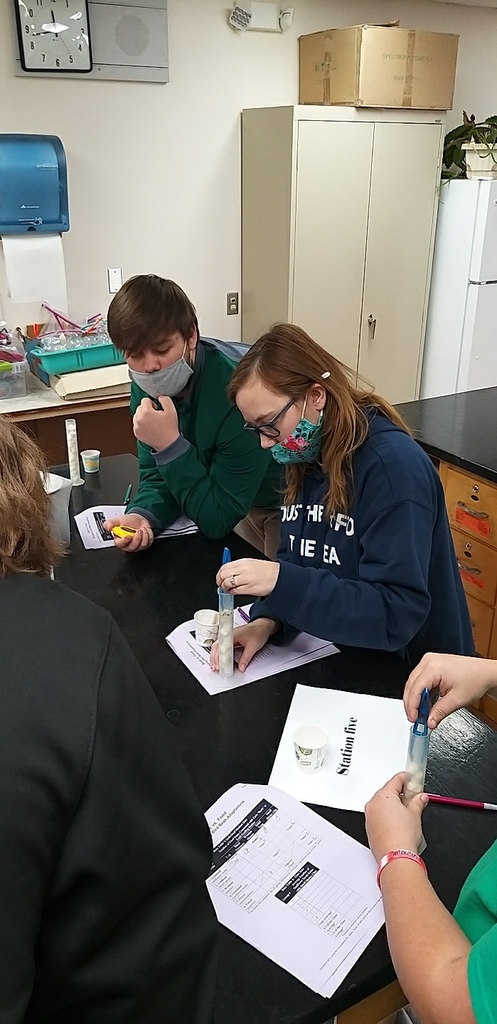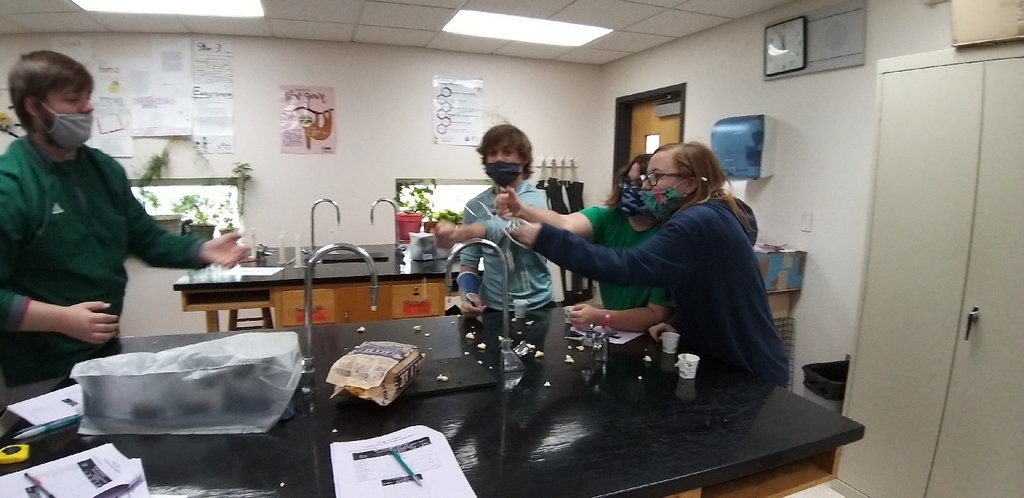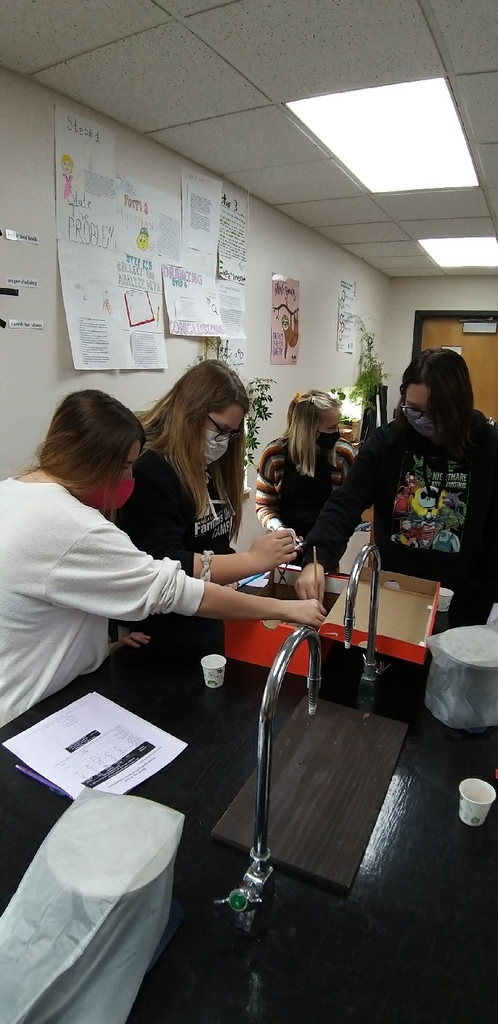 Congrats to Tucker Schneider, who was named to the 9 man second team all-state team! Great season Tucker!